13th Annual Central Brooklyn Jazz Festival
Submitted by Eigo on Tue, 03/20/2012 - 10:00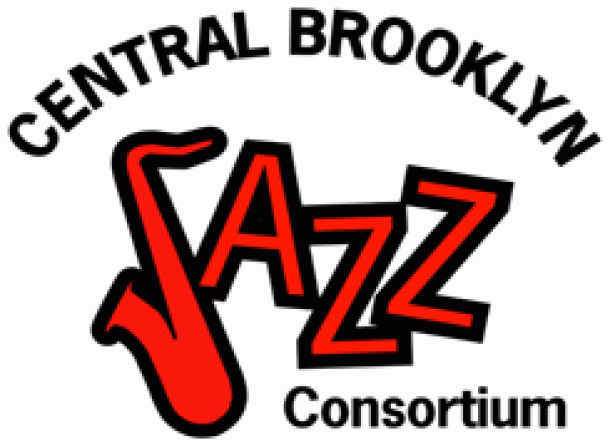 The 13th Annual Central Brooklyn Jazz Festival-Jazz: A Music of the Spirit, March 30 until April 30, 2012 presented by the Central Brooklyn Jazz Consortium.  This music series is New York City's longest continuously running grassroots festival dedicated to jazz.  More than 500 artists will be performing in 40 events at venues from Coney Island to Williamsburg in Brooklyn.  For information contact CBJC at 718.773.2252 or info@cbjcjazz.org.
 
Brooklyn jazz has a rich past and its legacy is celebrated every April, nationally known as Jazz Appreciation Month. CBJC's chairperson Clarence Mosley, Jr. states, "CBJC enters its thirteenth season in presenting the African American art form jazz to the underserved populations of Brooklyn.  We continue to recognize the contributions and creativity of the jazz community of Brooklyn, past and present.  Our forty plus member organization strives to provide jazz education programs and enhance the economy of our community via cultural tourism".  Internationally recognized musicians will perform in community centers, clubs, colleges, and cultural and faith-based institutions. This jazz festival is accessible to all, with 85% percent of the events free or at a cost of less than twenty dollars.
 
Central Brooklyn Jazz Festival has grown from a nine day neighborhood event to a highly anticipated month-long borough-wide celebration. Performers this year will include Bilal Sunni Ali, Kenyatta Beasley, Gloria Cooper, Steve Cromity, Bob Cunningham, Lou Donaldson, Eric Frazier, Winard Harper, Eric Lemon, Sam Newsome, Houston Person, Beareather Reddy, Elijah Shiffer, James Spaulding, The Last Poets, Salim Washington, Rudi Wongozi, Eric Wyatt and more.
 
Performances include a salute to Gil Scott-Heron with Abiodun Oyewole and a tribute to Gloria Lynne by Lil Phillips.  Other concerts: Pucho and his Latin Soul Brothers, Arturo O'Farrill and the Afro Latin Jazz Orchestra, and a celebration of the music of Kenny Dorham and Cecil Payne by the Long Island University Brooklyn music faculty.  Jazz great, Bob Cunningham, will be inducted into the Brooklyn Jazz Hall of Fame by way of an all star jam session. Jazz performers of tomorrow are showcased during a Youth Jazz Jamboree at Bedford Stuyvesant Restoration Plaza.   For a full calendar of events see attached schedule.
 
CBJC activities are made possible by the following sponsors: NYS Assembly Members Annette Robinson and Karim Camara; NYS Senators Velmanette Montgomery and Eric Adams; NYC Council Members Albert Vann and Leticia James; CBJC member organizations. CBJC programs are supported, in part, by public funds from the New York State Council on the Arts, NewYork City Department of Cultural Affairs, Brooklyn Arts Council andits JP Morgan Chase Regrant Program, New York City Department For The Aging, Bedford Stuyvesant Restoration Corporation, Brooklyn Tourism and Visitors Center, and Long Life Information & Referral Network.
 
Central Brooklyn Jazz Consortium/CBJC founded in 1999, is an amalgam of patrons, entertainment venues, faith -based institutions, community organizations and musicians. Over the past twelve (12) years CBJC has presented an annual spring festival, established a Brooklyn Jazz Hall of Fame & Museum (TM), and produced yearly programs that feature local jazz talent. CBJC is a nonprofit corporation committed to preserving, promoting and supporting live music within the underserved communities of Brooklyn.
 
CENTRAL BROOKLYN JAZZ FESTIVAL CALENDAR of EVENTS
13th ANNUAL CENTRAL BROOKLYN JAZZ FESTIVAL – Jazz: A Music of The Spirit
March 30 – April 30, 2012
 
 
Fri. March 30 – Sharon Ahnee Freeman Trio, JAZZ966, 966 Fulton St. @ Grand Ave., 8-10pm, $15, 718.638.8910, www.jazz966.com
 
Fri. March 30 – Mz. Lezlie Harrison with Eric Lemon Trio- "Soulful Alto and Distinctive Blend of Jazz Classic", BrownstoneJAZZ at Sankofa Aban Bed & Breakfast, 107 Macon St. @ Nostrand Ave., 8–11pm, $20, 917.704.9237, www.sankofaaban.com
 
Fri. March 30- Salute to Gil Scott-Heron (Abiodun Oyewole, Bilal Sunni Ali, others) presented by National Black Writers Conference & Central Brooklyn Jazz Consortium, For My Sweet, 1103 Fulton St. @ Classon Ave., 9:30pm, $20 advance/$25 door, tixs-1.800.838.3006 ext.1, www.brownpapertickets.com
 
Fri. March 30 – The New Cookers – Hip/Hard Bop Jazz, BAMcafe, Brooklyn Academy of Music, 30 Lafayette Pl., 10-11pm, FREE, 718.636.4100, www.bam.org
 
Fri. March 30 – WMC Allstars Jam Session, Williamsburg Music Center, 367 Bedford Ave. @ South 5th  St., 10-2am, $10 min, 718.384.1654, www.wmcjazz.org
 
Sat. March 31– Lil Phillips/Tribute to Gloria Lynne, Sistas' Place, 456 Nostrand Ave. @ Jefferson St., 2 sets 9 & 10:30pm, $20 reservations/$25 door, 718.398.1766, www.sistasplace.com
 
Sat. March 31 – Eric Wyatt Quartet, BAMcafe, Brooklyn Academy of Music, 30 Lafayette Pl., 10-11pm, FREE, 718.636.4100, www.bam.org
 
Mon. April 2 – Sankofa Soulz feat King Tut, For My Sweet, 1103 Fulton St. @ Classon Ave., 2 shows – 7:15 & 9:15pm, $10, 718.857.1427, jazzymondays@gmail.com
 
Tues. April 3 – Eric Frazier Open Mic Jam Session - Danny Mixon, Rome Neal, Sheryl Renee, Rustik Tavern, 471 DeKalb Ave. @ Franklin Ave., 8pm, $5, 347.406.9700, www.rustiktavern.com
 
Wed. April 4 – Pucho and his Latin Soul Brothers, Dweck Center Brooklyn Public Library, 10 Grand Army Plaza, 7pm, FREE, 718.230.2100
 
Thurs. April 5 –Tribute to Kenny Dorham & Cecil Payne presented by Long Island University Brooklyn Music Faculty, Kumble Theater, 7-8:30pm, FREE, 718.488.1624, www.kumbletheater.org
 
Fri. April 6 – Houston Person Quartet,JAZZ966, 966 Fulton St. @ Grand Ave., 8-10pm, $20, 718.638.8910, www.jazz966.com
 
Fri. April 6 –Rudi Wongozi ft. Eric Lemon Band, BrownstoneJAZZ at Sankofa Aban Bed & Breakfast, 107 Macon St. @ Nostrand Ave., 8–11pm, $20, 917.704.9237, www.sankofaaban.com
 
Fri. April 6 -WMC Allstars Jam Session, Williamsburg Music Center, 367 Bedford Ave. @ South 5th  St., 10-2am, $10 min, 718.384.1654, www.wmcjazz.org
 
Sat. April 7 – Kenyatta Beasley Quintet/Tribute to Frank Foster,Sistas' Place, 456 Nostrand Ave. @ Jefferson St., 2 sets 9 & 10:30pm, $20 reservations/$25 door, 718.398.1766,, www.sistasplace.com 
 
Sun. April 8 – Steve Cromity and his Trio ft. TC III open mic jam, Two Steps Down, 240 DeKalb Ave. @ Vanderbilt Ave., 6-9pm, $10, 718.399.2020, www.stevecromity.com
 
Mon. April 9 – Bilal Sunni Ali & 'The Singing Chef" Ras Chemash Lamed with Song of Life Ensemble,  For My Sweet, 1103 Fulton St. @ Classon Ave., 2 shows – 7:15 & 9:15pm, $10, 718.857.1427, jazzymondays@gmail.com
 
Fri. April 13 – Bob Cunningham Quartet,JAZZ966, 966 Fulton St. @ Grand Ave., 8-10pm, $15, 718.638.8910, www.jazz966.com
 
Fri. April 13 – Pucci Amanda Jhones,ft. Eric Lemon Trio, BrownstoneJAZZ at Sankofa Aban Bed & Breakfast, 107 Macon St. @ Nostrand Ave., 8–11pm, $20, 917.704.9237, www.sankofaaban.com
 
Fri. April 13 -WMC Allstars Jam Session, Williamsburg Music Center, 367 Bedford Ave. @ South 5th  St., 10-2am, $10 min, 718.384.1654, www.wmcjazz.org
 
Sat. April 14 – James Spaulding Expressions,Sistas' Place, 456 Nostrand Ave. @ Jefferson St., 2 sets 9 & 10:30pm, $20 reservations/$25 door, 718.398.1766,, www.sistasplace.com 
 
Mon. April 16 – The Last Poets Originators of Revolutionary Poetry,For My Sweet, 1103 Fulton St. @ Classon Ave., 2 shows – 7:15 & 9:15pm, $15, 718.857.1427, jazzymondays@gmail.com
 
Thurs. April 19 – Arturo O'Farrill and the Afro Latin Jazz Orchestra, Brooklyn College Jazz Ensemble with Salim Washington, Brooklyn College, 2900 Bedford Ave., 7pm, FREE, 718.951.5655, www.depthome.brooklyn.cuny.edu/isam/
 
Fri. April 20 – Lou Donaldson, JAZZ966, 966 Fulton St. @ Grand Ave., 8-10pm, $20, 718.638.8910, www.jazz966.com
 
Fri. April 20 – Frank Senior with Eric Lemon Trio, BrownstoneJAZZ at Sankofa Aban Bed & Breakfast, 107 Macon St. @ Nostrand Ave., 8–11pm, $20, 917.704.9237, www.sankofaaban.com   
 
 Fri. April 20 - WMC Allstars Jam Session, Williamsburg Music Center, 367 Bedford Ave. @ South 5th  St., 10-2am, $10 min, 718.384.1654, www.wmcjazz.org
 
Sat. April 21 – Jazz! The Women's ViewPoint, TBA, 718.773.2252, www.cbjcjazz.org
 
Sat. April 21 – Beareather Reddy's Music of The Soul Big Eyed Blues, 499 Halsey St. @ Stuyvesant Ave., 8pm, $15, 718.919.0697, www.bigeyedblues.com
 
Sat. April 21 – Reggie Nicholson Concept,Sistas' Place, 456 Nostrand Ave. @ Jefferson St., 2 sets 9 & 10:30pm, $20 reservations/$25 door, 718.398.1766,, www.sistasplace.com
 
Mon. April 23 – L.A. Blacksmith and Band, For My Sweet, 1103 Fulton St. @ Classon Ave., 2 shows – 7:15 & 9:15pm, $10, 718.857.1427, jazzymondays@gmail.com 
 
Wed. April 25 – Brooklyn Jazz Hall of Fame Induction Ceremony, SugarHill Supper Club, 609 Dekalb Ave. @ Nostrand Ave., 5-10pm, $20 min, 718.467.1527, www.cbjcjazz.org
 
Fri. April 27 – Harlem Renaissance Big Band,JAZZ966, 966 Fulton St. @ Grand Ave., 8-10pm, $15, 718.638.8910, www.jazz966.com
 
Fri. April 27 – Elijah Shiffer, with Eric Lemon Trio, BrownstoneJAZZ at Sankofa Aban Bed & Breakfast, 107 Macon St. @ Nostrand Ave., 8–11pm, $20, 917.704.9237, www.sankofaaban.com    
 
Fri. April 27 –Bob Cunningham Tribute, Williamsburg Music Center, 367 Bedford Ave. @ South 5th  St., 10-2am, $10 min, 718.384.1654, www.wmcjazz.org
 
Sat, April 28– Youth Jazz Jamboree/Wellness Day, Bedford Stuyvesant Restoration Plaza, 1358 Fulton St. @ Brooklyn Ave., 9:30-5pm, FREE ALL WELCOMED, 347.262.3483, www.cbjcjazz.org
 
Sat. April 28 – CBJC Gala Jazz Concert, TBA, 718.773.2252, www.cbjcjazz.org
 
Sat. April 28 – Winard Harper Group/Tribute to Bob Colley,Sistas' Place, 456 Nostrand Ave. @ Jefferson St., 2 sets 9 & 10:30pm, $20 reservations/$25 door, 718.398.1766, www.sistasplace.com
 
Sun. April 29 – Jazz Vespers with Brandon Sanders Quintet ft. Warren Wolf, Emmanuel Baptist Church, 279 Lafayette Ave. @Washington Ave., 3-4:30pm, $20 Donation, 718.622.1107, www.ebcconnects.org
 
Sun. April 29 – William Spaulding Jazz Quintet, Jazz By The Sea @ Coney Island, venue TBA, 3-5pm, FREE, 718.467.1527
 
Mon. April 30 – Dee Alexander and Friends Direct from Chicago's Southside, For My Sweet, 1103 Fulton St. @ Classon Ave., 2 shows – 7:15 & 9:15pm, $10, 718.857.1427, jazzymondays@gmail.com