2008 Green Apple Festival
Submitted by madison on Sat, 04/19/2008 - 11:50
The initial musical line-up has been announced for eight major Earth Day events by Earth Day Net work and Green Apple Festival presented by Chase. Across the country on Sunday April 20th, an eclectic line-up of artists will perform in landmark parks in eight cities. The events will combine environmental addresses by prominent speakers and educational displays with music and entertainment, on the theme of environmental awareness.   The line-up ranges from blues legends to Latin powerhouse pop stars, reggae greats, jam band favorites, conscientious hip-hop artists, R&B icons, rock bands and singer/songwriters during "America's largest Earth Day celebration." A forthcoming announcement will reveal the "Green Apple Venues" - a list of participating venues and performers in each city who will employ environmentally-friendly practices throughout Earth Day Weekend.
The all-inclusive, interactive and free public events will occur in New York City (Central Park), Chicago IL (Lincoln Park Zoo), Miami FL (Bicentennial Park), Denver CO (City Park), Dallas TX (Fair Park), San Francisco CA (Golden Gate Park) and Los Angeles CA (Santa Monica Pier). The flagship event will be Earth Day 2008 on the National Mall in Washington, DC.
The combined efforts of Earth Day Net work (the nonprofit organization created by the founders of the original Earth Day in 1970)   and Green Apple Festival has resulted in plans for a nationwide gathering that will get Americans out of their homes and under the trees to celebrate Earth Day 2008.
"We're combining music with compelling speech to raise awareness of the problem of global warming and inspire people to action," said Kathleen Rogers, President of Earth Day Net work.  "Earth Day 2008 will bring major talent and leaders together to empower people to become environmentally active."
"We're thrilled to announce this line-up and will reveal more names in the days to come," says GreenApple Festival founder and Executive Producer, Peter Shapiro. "Artists from every genre have raised their hands to participate in America's largest Earth Day celebration, spread out across the country in public parks for everyone to attend. We owe endless thanks to the artists and their teams who care enough to underscore the urgency and message of this mission."
2008 Earth Day Net work/Green Apple Festival Free Line-up:
NEW YORK
Ricky Skaggs & Kentucky Thunder (Grammy Award winning Country & Bluegrass Legend)
Big Head Todd and the Monsters (Indie pop)
Vusi Mahlasela ("South Africa's Bob Dylan")
Vienna Teng ("Chamber folk" singer-songwriter)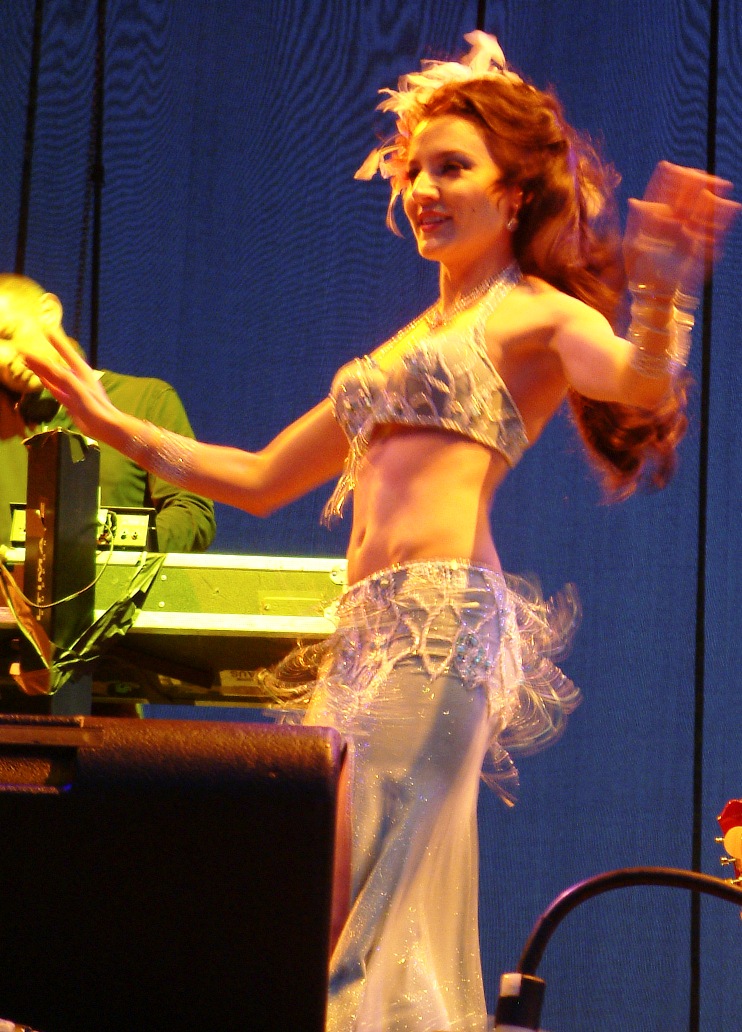 WASHINGTON DC "Earth Day 2008 on the National Mall"
The Roots & Friends ("friends" to be announced)      
Gov't Mule
Toots and the Maytals (Reggae and ska pioneers)
Thievery Corp - DJ set (Internationally acclaimed DJs/producers)
Warren Haynes - solo acoustic set (The Allman Brothers Band, Gov't Mule)
Umphreys McGee (Scene leading Progressive rock/jam band)
DC Boys Choir
City Dance
CHICAGO
Derek Trucks Band
Dirty Dozen Brass Band (Iconic New Orleans brass ensemble)
Meshell Ndegeocello (Soul music singer-songwriter & multi-instrumentalist)
Chicago Afrobeat Orchestra (Hometown jazz/funk/afrobeat favorites)
Miss Lori Holton Nash (Children's Act from PBS Kids)
The Gwalla Gwallas (Environmentally active local teen/HS band)
Event MC- Kyle Orton - Chicago Bears
MIAMI
Menudo (Latin super group)
Arrested Development (Grammy Award winning hip-hop artists)
Baby Loves Salsa (Family focused salsa dance party)
Caravan of Thieves
DALLAS
Los Lonely Boys (hometown heroes)
Martin Sexton
Junior Brown (Texas country/rock crossover sensation)
Cas Haley (Rock, roots, reggae)
The Steps
George Stanford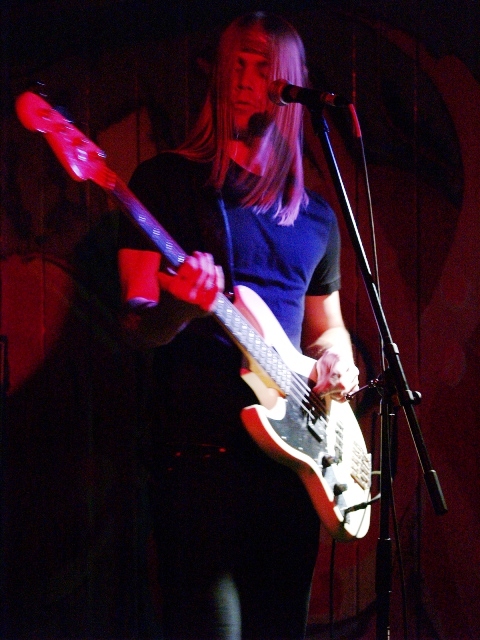 DENVER
The Neville Brothers (the First Family of Funk and R&B)
The Benevento/Russo Duo (Progressive jazz/funk favorites)
Rose Hill Drive (Boulder's own rock power trio)
SAN FRANCISCO
Mickey Hart (The Grateful Dead & friends)
Yonder Mountain String Band (Progressive Bluegrass stars)
Brett Dennen (Pop/folk singer-songwriter)
LOS ANGELES
Taj Mahal (Blues icon)
Ziggy Marley solo acoustic (Reggae Superstar)
Juliette and the Licks (female fronted power rock)
School of Rock Hollywood Allstars
The Frequency (LA indie rockers)
Coby Brown
With a "small footprint, large impact" ethos for 4/20, Earth Day Network and Green Apple Festival organizers:
* Selected sites with eco-considerations such as the cities' public transportation infrastructures, pedestrian and/or bicycle accessibility, and presence of an organic atmosphere - i.e. parks rather than concrete stadiums. 
*Volunteer activities in each city will extend the Festival's impact on the ground.
*Over 125 venues will become "Green Apple Venues" over Earth Day Weekend (4/18 - 4/20), as Festival organizers introduce environmentally-friendly practices/products at participating venues as a new way of doing business.
*With the help of Native Energy, a leader in the space of offsets, the Earth Day 2008 event on the National Mall and the entire Green Apple Festival will be made carbon neutral.
*In three markets, in low-income neighborhoods, Earth Day Network and Green Apple Festival will carry out school greening projects.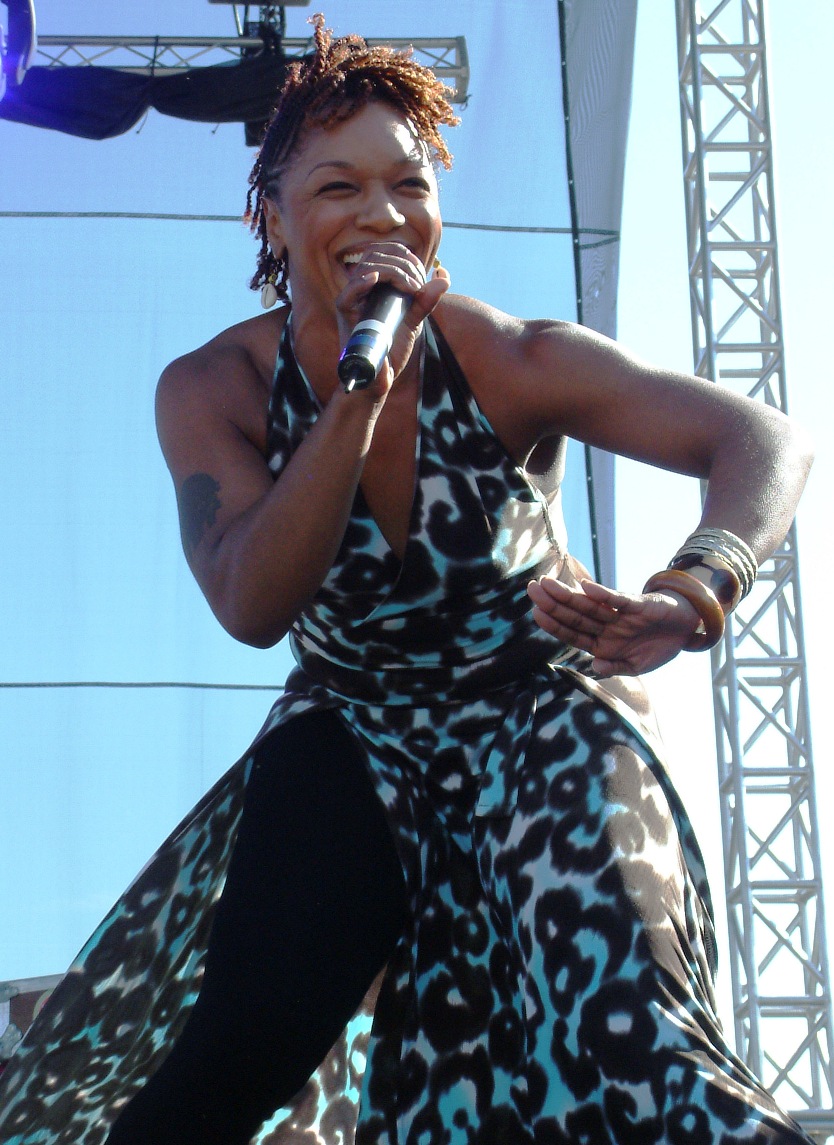 Already this year, Earth Day Network - with 19,000 partners in 175 countries - has registered over 1,000 community-based Earth Day events, taking place in Bejing, Tokyo, Caracas, Montreal, Paris, Budapest, Moscow. Mallorca and in many other cities across the globe.
About Earth Day Network: Earth Day Network seeks to grow and diversify the environmental movement worldwide, and to mobilize it as the most effective vehicle for promoting a healthy, sustainable planet.  It pursues these goals through education, politics, and consumer activism. With year-round programs in environmental education, campus activism, global warming and international issues, Earth Day Network combines the forces of its 500,000 activists and members to mobilize action on the most pressing environmental issues.  Earth Day Network has a global reach with a network of more than 17,000 partners and organizations in 174 countries.  More than 1 billion people participate in Earth Day activities, making it the largest secular civic event in the world.
About Green Apple Festival: Now entering its third year, The Green Apple Festival was founded by producer Peter Shapiro and Zenbu Media, a music media company that publishes Relix Magazine, Global Rhythm, Metal Edge and Metal Maniacs and co-produces the Jammy Awards.
Since 2006, when The Green Apple Festival began in New York City, the event has galvanized music fans, environmentalists, progressive consumers and families in a growing number of cities on Earth Day by providing "something for everyone" events with music performances, family entertainment and interactive exhibits at public locations. In 2007, capacity crowds attended Green Apple events in New York, Chicago and San Francisco, setting a one-day attendance record at the Lincoln Park Zoo in Chicago, IL, for example, with over 40,000 people present. Lending weight to the Festival's endeavors is their partnership with Earth Day Network - the non-profit organization founded by the creators of the first Earth Day in 1970.