33rd Cape May Jazz Festival April 16-18, 2010
Submitted by press on Mon, 01/25/2010 - 23:29
Immerse yourself in jazz vocals from ballads to low-down blues, mellow sax, high-pitch trumpet, Latin piano at the 33rd Cape May Jazz Festival April 16-18, 2010, presented by Bank of America and New Jersey Department of Travel and Tourism. Spyro Gyra opens up the festival Friday night with music that encompasses straight-ahead jazz, blues, Latin, Brazilian, instrumental pop, funk and fusion.  For more than 3 decades  Spyro Gyra has been dominating the contemporary jazz scene and still has a snap, originality and fresh sound which appeals to both old and new fans. Blues singer Shemekia Copeland opens up Saturday night with her huge, blast-furnace voice which gives her music a timeless power and heart-pounding urgency.  Her music comes from deep within her soul and from the streets where she grew up.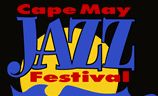 Friday night tenor saxophonist Tim Warfield, one of the most impressive young tenors around, will pay Tribute to Shirley Scott with his organ quintet. Warfield wanted to pay tribute to Shirley using the Hammond B-3 to relate his happy, soulful experiences with music they performed together, songs introduced by her or original compositions Warfield wrote with her in mind.  Continuing Friday night guitarist Monnette  Sudler will perform in Carneys Main Room with tenor Bootsie Barnes, trombonist Steve Turre and Aaron Graves on keys for a slamming hard-bop groove.  For a total change of pace vocalist Marta Topferova, who moved from Prague to New York City and immersed herself in the dynamic clusters of Latin American life, will entertain in Carneys Other Room with her elegant, low-key misty voice backed by stellar musicians who include Latin sounds from Cuban, Argentinian tango to Venezuelan rhythms. Mississippi Heat is one of Chicago's hottest blues bands playing traditional Chicago blues with their  band leader's golden tone on the harmonica and vocalist Inetta Visor permeating Cabanas  Friday night.
Saturday afternoon starts out with prejams  in both rooms at Carneys with the up-and-coming youth bands Tom Zmuda and Thursday Night Jazz and the Divine Jazz Combo followed by jam sessions.  Georgie Bonds, a world-class singer, songwriter and blues entertainer, will continue the blues tradition with Delta blues in Cabanas.
Saturday night continues with the exciting Cuban piano player Chuchito Valdes returning for 2 shows in the Grand Hotel Ballroom.  Chuchito raised a mountain of rhythmic intensity with power and passion at the April 2008 festival   following in the footsteps of his grandfather Bebo and father Chucho Valdes blending elements of Afro-Cuban music, jazz, bebop, mambo and cha-cha-cha.   Another jazz festival favorite vocalist Juanita Williams along with Fred Hughes on piano will perform at the Jazz Dinner and 11pm show in Aleathea's Restaurant.  Juanita came up musically by way of gospel, was inspired  by  blues greats Etta James and Aretha Franklin and sings sweet soul music and gritty blues with originality, sass and flair.  Pianist Fred Hughes, another festival favorite, compliments Juanita playing dynamic piano solos.  Appearing in Carneys Main Room B. D. Lenz has been described as one of the hottest new contemporary jazz guitarists on the scene today fusing  jazz and rock complemented by warm chords of funk, soul, rhythm and blues to dance to.  Carneys Other Room presents The Shook-Russo Quartet who is composing their own original music within the jazz idiom honoring the masters by carrying on the mainstream tradition with the huge sound and driving groove of Amy Shook on bass and the incredibly skillful Frank Russo on drums.   Jesse Andrus, a favorite tenor/alto sax and flute player seen at the jams, will be in the Boiler Room with his group Absolute Truth Saturday night.  Absolute Truth weaves jazz with soul, R&B, African and Latin rhythms, gospel, blues and funk which creates a sound that is at once fresh and familiar honoring the masters who came before them while creating a sound all their own.   Performing in Cabanas the multi-talented  Ray  Schinnery  will stir the soul with his vocals, move you to hilarity with his lyrics and woo you with his guitar.
Pre-Jam Sunday opens up with the Little Jazz Giants and the Young Lions in 2 rooms at Carneys followed by 2 Jam Sessions along with the Charles Walker Blues Band in Cabanas.  Hailing from Wisconsin the 5-piece Walker band performs various styles of blues, R&B and funk with Walker's expressive saxophone stealing the show along with Shanna Jackson's  powerfully deep soulful voice.
The schedule, musician's pictures, information and sounds bytes are found on the web at www.capemayjazz.org.  For more information on reduced price All Event Weekend Pass including reserved seating or to be put on the mailing list please call 609-884-7277.  An All Event Weekend Pass to attend 18 events beginning 8pm Friday through 4pm Sunday is $150 general admission. Individual Friday or Saturday Night All Event Wristbands are $55.  Saturday Afternoon Jam Wristbands are $35, Sunday Jams $25.  Reserved Seating is available at the Theatre at Lower Regional High School for an additional $25 per person. Complimentary Festival Transportation running every 10 minutes is available between venues all weekend.
The 33rd Cape May Jazz Festival is presented by New Jersey Department of State, Division of Travel and Tourism VisitNJ.Com and Bank of America and sponsored by the Delaware River and Bay Authority, Barefoot Wines, Jazz Times, WRTI Temple Public Radio, WBGO Jazz 88, WMGM  TV40, WCFA 101.5, WTTH the Touch, Cape May Star and Wave, Verizon Wireless with generous support from the New Jersey State Council on the Arts/Department of State, a partner agency of the National Endowment for the Arts, the New Jersey Cultural Trust, local businesses and donors.