7 Walkers release self-titled debut today!
Submitted by madison on Tue, 11/02/2010 - 23:50
7 Walkers, the new project featuring famed drummer and Grateful Dead co-founder Bill Kreutzmann, guitar master Papa Mali, legendary New Orleans bass man George Porter Jr. (The Meters, Funky Meters) and multi-instrumentalist Matt Hubbard (Willie Nelson, Fastball), today release their self-titled debut. With nearly all of its songs co-penned by Papa Mali and longtime Grateful Dead lyricist Robert Hunter, early reviews on 7 Walkers have been incredible.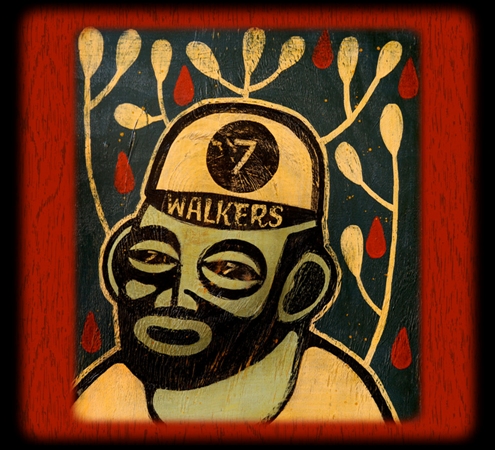 The highly anticipated release features a batch of brand-new originals, a guest performance by Willie Nelson on "King Cotton Blues," and a few smokin' instrumentals. A self-proclaimed "open love letter" to the city of New Orleans, the end result is a fiery and funky collection of tunes that quite brilliantly capture a unique collaboration between these very different musical shamans.
For both Kreutzmann and Papa Mali, 7 Walkers—whose name is borrowed from one of the band's songs—is something of a dream come true. Kreutzmann has New Orleans in his DNA, literally—his mother was born there—and he's always been partial to the city's music. "I have a real feeling for that music and I get along with the folks down there really well," he says.
The Crescent City, of course, also impacted native Louisianan Papa Mali incalculably. Although he grew up in Shreveport, he made frequent trips during his youth to New Orleans, where his mom's family was from. "I bought my clothes and my records there, saw lots of live music there and began to forge my own personal style and musical identity in New Orleans," he says.
The songwriting partnership between Robert Hunter and Papa Mali created undeniable chemistry. Their collaboration, says Kreutzmann, "reminds me very much, and not because of the personalities or anything, of Garcia and Hunter working together, in that really tight fashion. Those words, if you just read them, they're fun stories, but when you put the music to them it sends them over the top."
He'll get no argument from Robert Hunter. "7 Walkers hit the ball so far out of the park it's still sailing," he says about the album. "It might actually have gone into orbit. I'm very proud to be part of the project. This album is sheer joy from first note to last."
The complete list of 7 Walkers tour dates is as follows:
Thursday, December 9 Mohegan Sun Casino Uncasville CT
Friday, December 10 Narrow Center for the Arts Fall River MA
Saturday, December 11 Higher Ground South Burlington VT
Sunday, December 12 Tupelo Music Hall Londonderry NH
Tuesday, December 14 Port City Music Hall Portland ME
Thursday, December 16 Stage One Fairfield CT
Friday, December 17 Boulton Center for the Arts Bay Shore NY
Saturday, December 18 World Cafe Live Philadelphia PA
Sunday, December 19 City Winery New York NY
Tuesday, December 28 Tupelo Music Hall White River Junction VT
Wednesday, December 29 Pearl Street Northampton MA
Thursday, December 30 Westcott Theater Syracuse NY
Friday, December 31 The Silo Reading PA