Al Di Meola Visits Strawberry Fields
Submitted by mike on Wed, 12/29/2010 - 22:57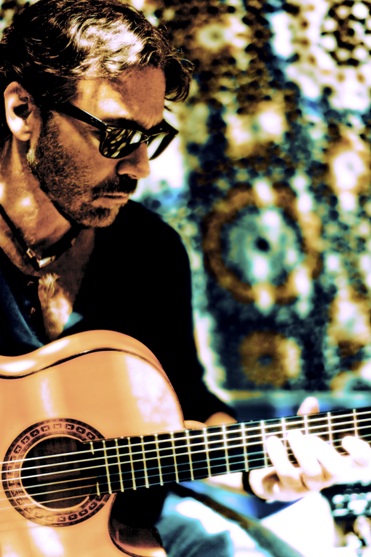 On 'Pursuit of Radical Rhapsody,' out March 15th on Telarc International, a division of Concord Music Group, bona fide guitar hero and virtuoso of the highest order Al Di Meola teams up with members of his World Sinfonia ensemble, jazz bass great Charlie Haden and GRAMMY-award winning Cuban jazz pianist Gonzalo Rubalcaba on a hauntingly beautiful and deeply moving version of the Beatles' "Strawberry Fields Forever" that imbues the classic pop tune with profound feeling, and shows how dazzling Di Meola's electric guitar can be even when delicately restrained.
Di Meola's laid-back interplay with Haden's acoustic bass, Gonzalo Rubalcaba's piano, Peter Kazsas' drums and Gumbi Ortiz and Mino Cinelu's percussion creates a wistfulness appropriate to John Lennon's hazy memories of a garden near his childhood home.
Hear Al Di Meola's "Strawberry Fields" from 'Pursuit of Radical Rhapsody' on Huffington Post here.