Alice Russell | To Dust | New Music Review
Submitted by Jason Chiu on Wed, 05/08/2013 - 14:39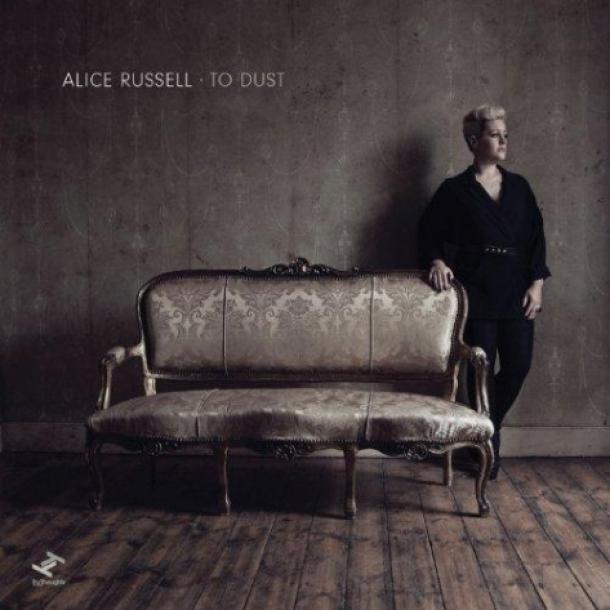 The neo-soul scene in the UK is as vibrant as ever, with upstarts popping up left and right. But don't mistake Alice Russell for a newbie. She's been releasing albums for almost ten years now. For reference, ten years ago, Adele hadn't even celebrated her sweet 16.
Over the past decade Russell has been all over the music spectrum, guest starring from such disparate works as Nostalgia 77's lo-fi take on "Seven Nation Army" to David Byrne and Fatboy Slim's Imelda Marcos tribute Here Lies Love. Last week, Alice Russell released her third album (ignoring the compilation albums), To Dust, and it's a reaffirmation of her vocal talents.
Like her contemporaries, Russell's voice is huge, fully occupying any space left in the sound mix. Like most soul singers these days, it's a voice that should always take the spotlight. But as with any soul/R&B piece, the musicians behind the voice are just as important. To Dust's production is sparkly clean, with each snare hit sounding as real as if you were in the studio with the band.
How are the songs, though? That's a bit harder to say. With soul songs flooding the market in recent years, standouts are harder and harder to find. But that's natural to this neo-soul movement: new songs are written, but they aren't setting out to do something new. They don't have to do anything new; soul music, on its own, is wonderful. Nothing needs to be changed. This is not a potshot at Adele, Russell, or Duffy, it's more highlighting the fact that listeners are happy with where soul music is now. And the artists are too.
That's not to say To Dust doesn't have anything new to offer. Alice Russell and co. spice up the album with a few hip-hop beats, utilizing drum machines instead of the real thing. The live drums are still there, but some tracks employ samplers instead to give the bass drum a little more kick and the claps a little more punch. The electronic-leaning beats, for example, makes Russell's song "Heartbreaker" sound much more defiant than mopey. Even though the lyrical content may lean towards helplessness, the production makes Russell sound like a stronger woman than the lyrics imply.
Elsewhere on the album, "Hard and Strong" stands out with its galloping bass and catchy chorus. "Heartbreaker Part 2" (curiously sequenced before "Heartbreaker") features a slinky guitar and the aforementioned electronic beats, creating a funky jam worth getting up and grooving to. The pseudo-ballad "Twin Peaks," with its subtle piano and brass, is beautiful in its execution. Russell tones down her diva howl, preferring to coo instead of scream. Situated in the latter half of the album, "Twin Peaks" is a nice reprieve from the fast-paced tracks that precede and follow it.
Overall, the album is well-sequenced, save for some pieces. Opener "A to Z" is a bit gimmicky in nature. The lyrics start from the letter A, and the song goes through the alphabet until the final lyric, which starts with the letter Z. The writing constraints lead to indecipherable lyrics, robbing the song of all meaning. To Dust also oddly includes three interludes, supposedly to cleanse the palate, yet all they do is disrupt the flow of the album. The interludes themselves are genre experiments gone awry, particularly on "Drinking Song," which sounds like a half-hearted attempt at riding the current wave of electropop when soul music does just fine. The real "tracks" on the album stand well enough on their own and don't need to be tied to one another with some weird outliers.
In the end, To Dust is a solid group of songs, even after you cut out the extraneous tracks. Though every British soul singer will inevitably be compared to Adele, Alice Russell has every right to stand on her own. If you want a nice, polished soul album, To Dust does its job. Like the other soul releases, there isn't anything revolutionary, but that's okay. Sometimes familiarity is exactly what the listener wants.