All Trap Music Minimix / Compilation from AEI Media | Review
Submitted by Jason Chiu on Wed, 02/13/2013 - 15:51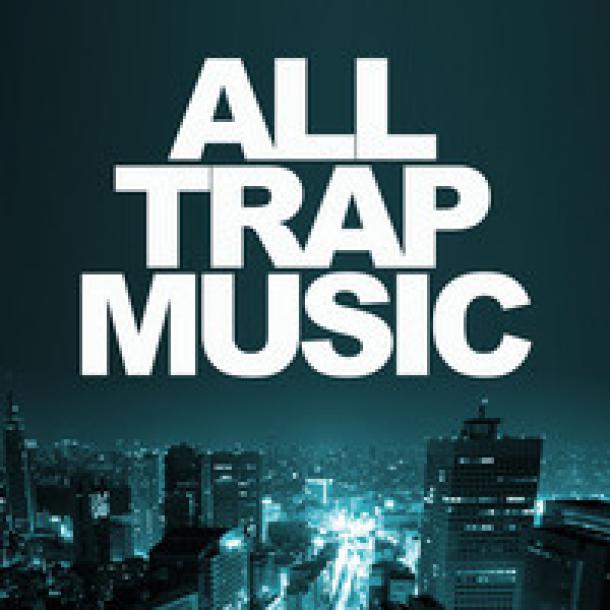 Like many genres of electronic music these days, trap music is a slurry of contemporary genres. Grime, dirrty south, dubstep, and a healthy dose of frenetic hi-hats have made trap music the music play in clubs. Go to any sleazy late-night bar, and interspersed with the Top 40 hits, you'll find a healthy dose of trap music to amp up the people on the dance floor.
And here we have a promo mix of trap music artists, fittingly called All Trap Music. As with any sampler mix, the tracks are shortened to provide the maximum amount of songs in an hour-long period. The artists featured range from heavy hitters such as Flosstradamus and Lunice to up-and-coming artists Baauer and RL Grime. It's some hard stuff that suits dimly-lit dance floors and clubbers too drunk to know what they're grinding on. Thing is, it's hard to find another use for trap music.
Probably one of the better descriptors for trap is "limited." Put it on in a club or at an electronic festival, and you'll have people going apeshit. Put it on anywhere else, and it's hard to take trap music seriously. It's not the kind of stuff you put on when chilling in your room or walking to work. It doesn't even really suit a house party, unless someone happens to be rapping over it.
This is perhaps trap music's biggest hangup: it can't stand on its own very well. It became exceedingly apparent in the mix as soon as Danny Brown's voice comes on Lunice's remix of Flosstradamus's "From the Back." Brown's agile tongue accompanied the frenzied beat perfectly, in a way that can only be described as "get hype." In fact, most trap music on Youtube is speckled with comments of "can I get an mp3 so I can rap over this? This beat is sick!!!" Many of these tracks would be fantastic for a burgeoning rapper who knows how to ride a groove. Trap music on its own feels like a stage with no one behind the mic.
For instrumental electronic music to really be successful, it has to give the listener something to latch onto. This can be anything from a killer hook to a huge drop. It's a moment that a listener waits for. For many tracks on this sampler, they're devoid of "oh shit" moments, instead content to repeat the same cut-up vocal sample over middling repetitive synth lines. The rhythms are complex, the bass is heavy, and the sampling can be pretty imaginative. Sometimes the beats are so goddamn filthy that you have to take a shower afterwards. But the minute the music is switched off, they leave your head.
Sure, there are some highlights. Buku's "Janky" employs atmospheric synths and some well-timed tribal drums to give the track some variety. Luminox's "I Run This" has some nice stuttering horns and a wandering synth line that ties together some skillful tempo changes. But among those highlights are a bunch of tiring slogs through uninteresting songs.
In contrast to "From the Back," Baauer's remix of Flosstradamus's "Rollup" is almost completely devoid of hooks. The vocal sample of "Roll up the grass" gets modulated to death as an alarm plays ad nauseum, combined with a "doink" sound that wouldn't be out of place in a kid's show. Hucci's "Hustle" has an out-of-place cowbell that's way too loud in the mix, but there isn't much that can soften the hilariously bad synth that attempts to drive the track.
So who is this music for? As mentioned above, rappers should definitely pick this up to spice up their lyrical wordplay. DJs should definitely throw some trap music into their mixes, offering something dirty enough to get audience members all up on each other. But for the casual consumer, it doesn't serve much of a purpose. You can buy hip hop albums that have the same beats with rappers going off on top of 'em. Why shell out money for what is ultimately an instrumental album? If these musicians want to become artists, not producers, they have to change up their game. Trap music is a good base (or even a bass!) for a killer track, but it could use a little help from some friends.