Allman Afterparty: Duane Trucks' Flannel Church @ BB Kings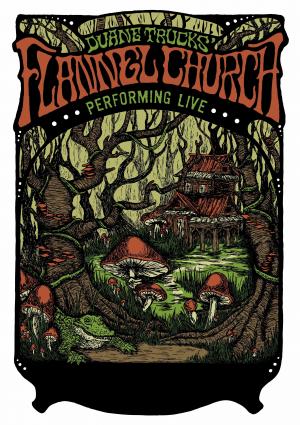 The annual "Brothers' Midnight Concert Series" continues Saturday, March 9 when Flannel Church hits the stage at Lucille's Grill, located inside the B.B. King Blues Club, at midnight following the Allman Brothers concert at the Beacon Theatre.
Flannel Church debuted in January 2012 when a few former Col. Bruce Hampton proteges (led by tenured Pharaoh Gummit drummer Duane Trucks) completed their rite of passage with Bruce and started their own band in Atlanta, GA. Influenced by artists like Little Feat, Bernard Purdie and Marc Ribot, the quartet blends soul, rhythm & blues, jazz fusion and classic rock influences to create original, layered Southern roots jams. During their first year on the road, Flannel Church performed in New York at the Iridium and the Highline Ballroom (opening for Bobby Keys & The Suffering Bastards) in March 2012 before making landmark performances at music festivals like Wanee, Hangout and Bear Creek. With a second trip to Wanee on the horizon this April, and the release of their forthcoming debut album later this spring, exciting new things are in store for the Atlanta ensemble in 2013.
WHERE:
B.B. Kings Blues Club & Grill (Lucille's)
237 West 42nd Street, New York, NY
212.997.4144 | www.bbkingblues.com