ALO + Ryan Montbleau Band On Tour Together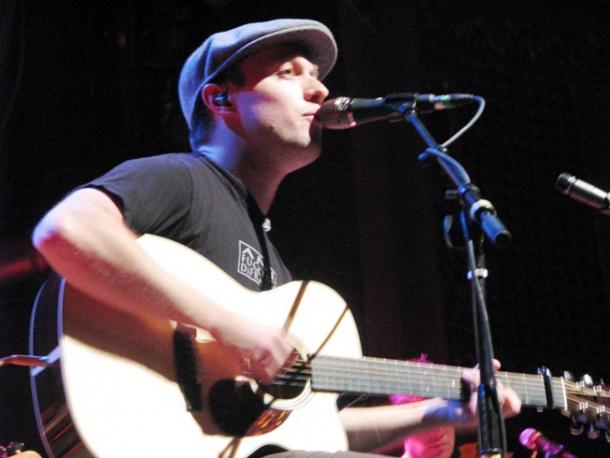 This April, ALO and Ryan Montbleau Band are teaming up for an 8-date tour with shows throughout the Midwest and East Coast. A little bit of funk, a little bit of soul and a whole lot of groove have established both ALO and Ryan Montbleau Band as favorites on the live music scene, endearing them to fans from coast to coast. Bringing a vibrant blend of intelligent danceable grooves, California's ALO and Massachusetts' Ryan Montbleau Band will meet in the middle to kick off their trek in Milwaukee, WI and continue on through Chicago, New York and other major markets before landing in Philadelphia.
Tickets for the ALO and Ryan Montbleau Band tour go on sale at noon (venue local time) on Friday, February 15, 2013 (except for their 4/20 Double Door show in Chicago which will go on sale at noon CT on Saturday, February 16, 2013). For fan club subscribers, advance tickets to all shows can be purchased on Wednesday, February 13, 2013 at noon ET. Tickets can be purchased through all venue outlets. A full listing of dates and venues is below.
ALO will also branch out for a few dates on their own including a headlining slot at the Some Kind of Jam Festival in Schuylkill Haven, PA and a stop at the end of the tour in Brighton, MA. Ryan Montbleau Band will perform a solo date in Saratoga Springs, NY on 4/26.
ALO + Ryan Montbleau Band Tour Dates:
4/18 -- Turner Hall, Milwaukee, WI
4/19 -- Varsity Theater, Minneapolis, MN
4/20 -- Double Door, Chicago, IL
4/21 -- Beachland Ballroom, Cleveland, OH
4/23 -- 8 x 10, Baltimore, MD
4/24 -- Highline Ballroom, New York, NY
4/25 -- Westcott Theater, Syracuse, NY
4/26 -- Some Kind of Jam 8, Schuylkill Haven, PA
4/26 – Putnam Den, Saratoga Springs, NY
4/27 -- The Blockley, Philadelphia, PA
4/28 -- Brighton Music Hall, Brighton, MA