Ane Brun- Releases 4 Albums, Opens for Peter Gabriel
Submitted by mike on Thu, 03/25/2010 - 01:22
Norwegian guitarist and vocalist, singer and songwriter Ane Brun returns to the US as part of her US Tour with Peter Gabriel.   Ane will be releasing FOUR beloved albums including: Spending Time with Morgan, Duets, Sketches and Live in Scandanvia.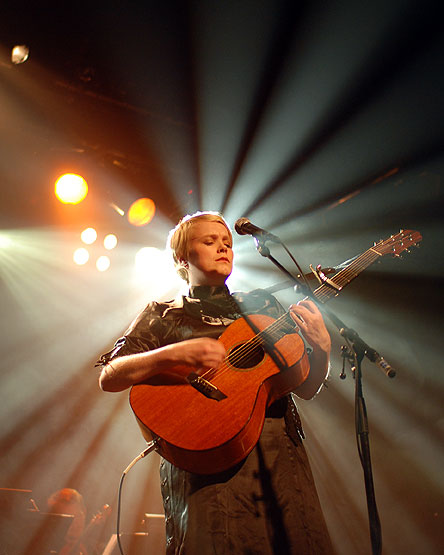 Ane will be warming the stage for Peter Gabriel across the US along with playing in his band.
On April 27th, Ane will release her currently unavailable in the US catalog via Amazon.com.  These fan faves will be available @ all digital retail outlets on May 5th.
Ane will be the main support in the US for Peter Gabriel on his amazing "New Blood" tour including gigs at:  Radio City Music Hall & the Hollywood Bowl.
Tour Dates:
April 28- Montreal- Bell Centre w/ Peter Gabriel
April 29- Montreal- Bell Centre w/ Peter Gabriel
May 02- New York- Radio City w/ Peter Gabriel
May 03- New York- Radio City w/ Peter Gabriel
May 07- Los Angeles   Hollywood Bowl w/ Peter Gabriel
May 8- Los Angeles- Largo- SOLO
May 10- NYC- Bowery Ballroom- SOLO