ANI DIFRANCO at Boulder Theater - 3/3/12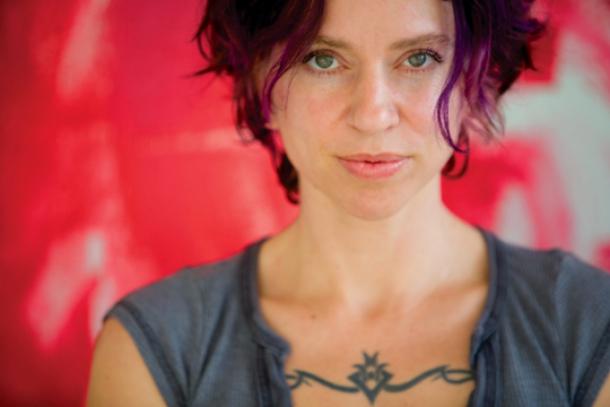 Maven Productions & Z2 Entertainment are proud to present Ani DiFranco at the Boulder Theater on Friday, March 3rd, 2012.  Tickets go on sale Friday December 15th for $30 GA, $40 Reserved & $50 Gold Circle.
Singer/songwriter/guitarist Ani DiFranco has announced the upcoming release of her eagerly awaited new album. ¿Which Side Are You On? arrives via the Grammy-winning artist's own Righteous Babe Records on January 17, 2012.
Which Side Are You On? marks DiFranco's first studio album in more than three years. The collection features 11 new songs alongside a radically reworked rendition of the classic title song, famously popularized by the one and only Pete Seeger nearly five decades ago, but no less relevant today. Backing DiFranco is a remarkably diverse line-up of stellar musicians, including members of her own crack touring band as well as such guest players as Ivan and Cyril Neville (of New Orleans' first family of funk and R&B, The Neville Brothers), avant-saxophonist Skerik (Pearl Jam, R.E.M., Bonnie Raitt, The Meters), acclaimed singer/songwriter (and Righteous Babe recording artist) Anaïs Mitchell, guitarist Adam Levy (Norah Jones, Tracy Chapman, Amos Lee), and a host of New Orleans-based horn players known for their work in such outfits as Galactic, Bonerama, and The Rebirth Brass Band.
What's more, Ani is joined on her stunning new version of "¿Which Side Are You On?" by the aforementioned Pete Seeger, whom she praises as "my elder, my forefather in folk music and political song." DiFranco was inspired to record the famed protest anthem after being invited to perform at Seeger's 90th birthday celebration at Madison Square Garden in May 2009. She contributed her own straight-from-the headlines verses to the song and has used it to close her own live shows ever since. The newly recorded version of "¿Which Side Are You On?" is a funk-fueled epic, incorporating not just Ani's band, but Seeger himself on banjo and vocals alongside The Rivertown Kids, a Hudson Valley-based children's chorus, and The Roots of Music Marching Crusaders, a brass band consisting of students from The Roots of Music, a music education program for at-risk middle-school students in New Orleans.
"All of my musical community, my comrades, are in there," says Ani of the cross-generational recording.
-
Friday, March 3rd, 2012
Doors:  7:00 pm | Show Time:  8:00 pm