Announcing 2012 Delloween featuring The Del McCoury Band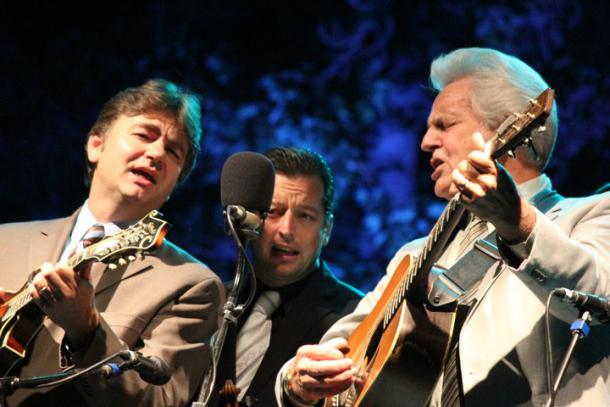 Halloween: A time for costumes, sweet treats, trickery, AND quickly becoming a holiday known for hot music collaborations. Delloween continues this notion bringing together tradition and innovation in a musical caldron the likes of which have never been seen sharing a stage before.
The Del McCoury Band, Larry Keel & Natural Bridge, and The Hackensaw Boys are all festival veterans hitting just about every major festival in the country over the past summer and Del even has his own festival – DelFest, so that festival spirit will be the backbone of Delloween.  All the Delloween artists are known for pushing the boundaries of music and Delloween will follow suit with innovative sets that all but erase the boundaries of a regular theatre gig.
Tickets are $20 in advance/$27 day of show and onsale now at http://www.madisontheateronline.com/viewevent.php?id=693