Announcing 4 Nights w/ DSO and Keller
Submitted by press on Tue, 04/21/2009 - 04:49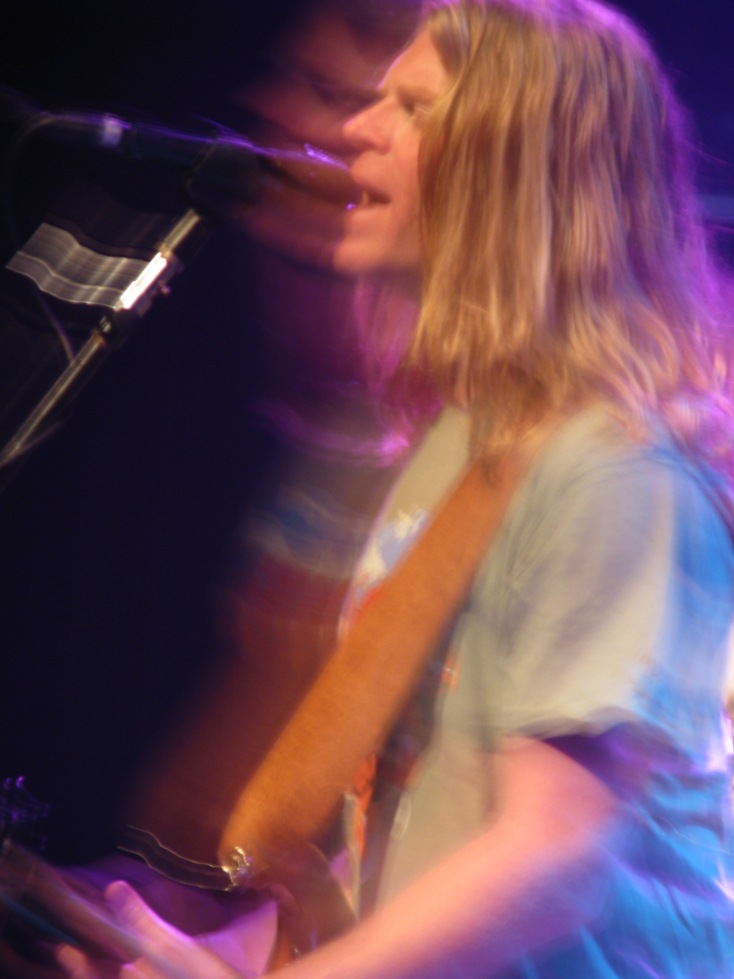 Dark Star Orchestra Summer Festival Circuit
Heating up along with the climate, many of this summer's festival lineups have already been announced. This year, Dark Star Orchestra performs alongside some incredible artists at Summer Camp and Delfest in May, GratefulFest, All Good Festival and Gathering of the Vibes in July, and at Dancin' in the Streets in Denver in August. GratefulFest celebrates its tenth year this summer with DSO hosting another 4th of July weekend extravaganza featuring Steve Kimock Crazy Engine, Keller Williams, JGB, Donna Jean Band and many more - what are you grateful for?
New York, New Jersey, Just Announced! Dark Star Orchestra and Keller Williams
In addition to their festival appearances, Dark Star Orchestra is delighted to team up with Keller Williams for 4 smokin' summer nights at Governor's Island, Lewistown, Utica, NY and Hackettstown, NJ this July. The Hackettstown show at Vasa Park also features Donna Jean Band who will perform before Keller & DSO. Tickets are sure to go fast for these special shows so be sure to check out DSO Ticketing and get yours ahead of time!!
To New England and Beyond!
If all of that wasn't enough, Dark Star Orchestra will be performing throughout towns across America in May, June, July and beyond. New late summer dates have just been announced, so be sure to check below and see when the band will be rolling into a city near you!
DATE
VENUE
CITY
DSO TICKETS
Spring Tour Continues...
04/20
Eureka Theater
Eureka, CA
 
04/23
The Showbox
Seattle, WA
 
04/24
Crystal Ballroom
Portland, OR
 
04/25
Mcdonald Theater
Eugene, OR
 
05/22
Summer Camp
Chillicothe, IL
 
05/23
Summer Camp
Chillicothe, IL
 
05/24
Delfest
Cumberland, MD
 
05/27
Tarrytown Music Hall
Tarrytown, NY
 
05/28
North Fork Theatre At Westbury
Westbury, NY
 
05/29
Wellmont Theater
Montclair, NJ
 
05/30
Electric Factory
Philadelphia, PA
 
06/01
Ridgefield Playhouse
Ridgefield, CT
TICKETS
06/02
Ridgefield Playhouse
Ridgefield, CT
TICKETS
06/04
Sherman Theater
Stroudsburg, PA
TICKETS
06/05
Celebrate Virginia Central Park
Fredericksburg, VA
TICKETS
06/06
Innsbrook Pavillion
Glen Allen, VA
TICKETS
06/08
Higher Ground
Burlington, VT
TICKETS
06/09
Higher Ground
Burlington, VT
TICKETS
06/11
South Shore Music Circus
Cohasset, MA
TICKETS
06/12
Hampton Beach Casino
Hampton Beach, NH
TICKETS
06/13
Hampton Beach Casino
Hampton Beach, NH
TICKETS
06/14
Cape Cod Melody Tent
Hyannis, MA
TICKETS
Summer Tour '09
07/03
Gratefulfest
Garretsville, OH
TICKETS
07/04
Gratefulfest
Garretsville, OH
TICKETS
07/05
Gratefulfest
Garretsville, OH
TICKETS
07/09
Bottle and Cork
Dewey Beach, DE
TICKETS
07/10
Hilton Atlantic City
Atlantic City, NJ
 
07/11+
Governor's Island
New York, NY
TICKETS
07/12
All Good Music Festival
Masontown WV
TICKETS
07/15
Veteran's Park Amphitheater
Springfield, OH
 
07/16+
Artpark
Lewiston, NY
TICKETS
07/17+
Saranac Brewery
Utica, NY
 
07/18+
Vasa Park
Hackettstown, NJ
TICKETS
07/21
Lupos
Providence, RI
TICKETS
07/22
Colonial Theatre
Pittsfield, MA
TICKETS
07/23
Gathering of the Vibes
Bridgeport, CT
 
08/07
Dancin' in the Streets
Denver, CO
TICKETS
08/08
Dancin' in the Streets
Denver, CO
TICKETS
08/09
Dancin' in the Streets
Denver, CO
TICKETS
08/10
Strings in the Mountains
Steamboat Springs, CO
TICKETS
08/12
Spud Drive-In
Driggs, ID
 
08/13
Emerson Theater
Bozeman, MT
 
08/14
Love your Mother Earth Festival
Lolo Hot Springs, MT
TICKETS
08/15
Love your Mother Earth Festival
Lolo Hot Springs, MT
TICKETS
+ w/ Keller Williams