Austin Indie Singer Suzanna Choffel To Release New Album
Submitted by mike on Tue, 05/03/2011 - 22:51
Suzanna Choffel, whose dusky vocals are as intriguing as her indie-soul-pop originals and sultry stage presence, releases on Tuesday, May 24, her latest album, STEADY EYE SHAKY BOW, a collection of upbeat melodies and ballads that Choffel describes as "blues-colored dark grit" drawing from musical influences that include Stax-style jazz and Motown R&B.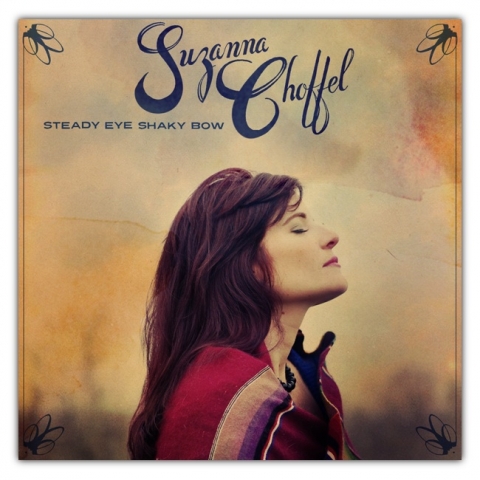 Choffel and her band — Kyle Thompson on drums, Johnny Vogelsang on bass, Laura Scarborough on vibraphone and synthesizer, and Chris Gebhard on keys and guitar —will make numerous special appearances around the new release. The band recently performed at SXSW Music Festival, including a show at Auditorium Shores with Blue October.
Around the release of
STEADY EYE SHAKY BOW
Choffel
will tour in Texas in May and June, including an Album Release Show in Austin. The album has already yielded "Raincloud," with its smart, witty lyrics and soulful syncopated sound that is more than pop, the song infused with the flavor of New Orleans with the backing by
Big Sam's Funky Nation
, and a
video
viewed on
YouTube
more than half a million times.
Another song on the new album is "Archer," from whence the album's title comes, a song that exemplifies
Choffel's
unique lyrical expression of the emotions inherent in relationships.
Multiple award-winner
Choffel
was named Indie Artist of the Year at the 2009 Austin Music Awards and won top honors in the
John Lennon
Songwriting Contest.
--
Suzanna Choffel upcoming shows include:
May 13, Saxon Pub, Austin
May 19, The Shady Grove, Austin
May 20, Luna, San Antonio
May 24, Waterloo Records In-Store, Austin
May 28, One World Theatre, Austin (Album Release Show)
June 11, McGonigel's Mucky Duck, Houston
June 16, Buddy Holly Center, Lubbock