Béla Fleck Unveils Concerto for Banjo and Orchestra with Nashville Symphony
Submitted by press on Thu, 09/01/2011 - 23:34
Béla Fleck will present the world premiere of his Concerto for Banjo and Orchestra — one of the first ever written for the instrument — with the Nashville Symphony on September 22-24 at Schermerhorn Symphony Center. To be performed by Fleck on his vintage 1937 mahogany Gibson Mastertone banjo, the Concerto marks a significant new departure for Fleck, who calls the piece "a liberating experience for my efforts as a composer and hopefully for the banjo as well." Commissioned by the Nashville Symphony, Concerto for Banjo and Orchestra will be the centerpiece of the orchestra's opening concerts in the 2011/12 SunTrust Classical Series.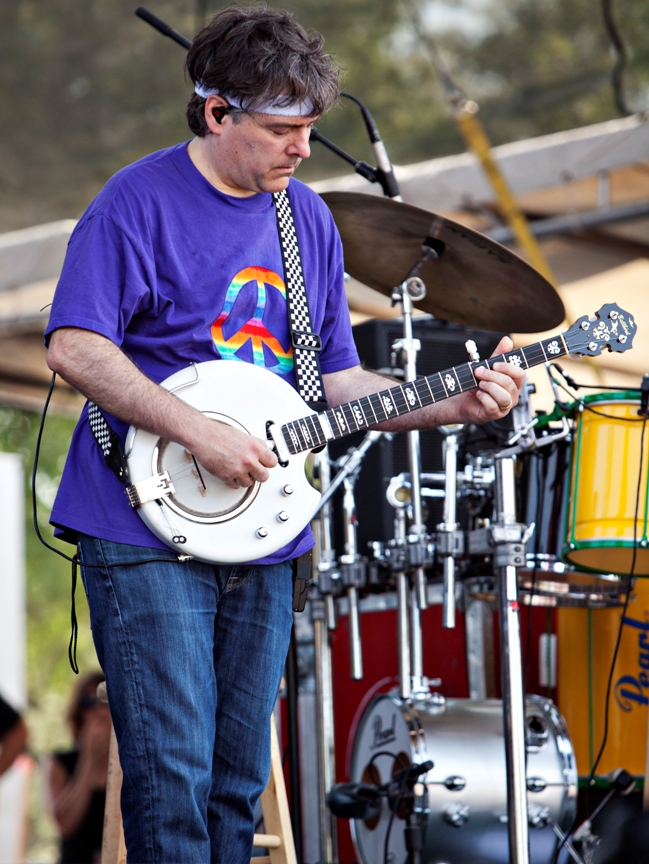 Given the names Béla (for Bartók), Anton (for Webern) and Leoš (for Janáčék), Fleck seems to have been destined to play classical music. Having launched a prolific and wildly successful career as a genre-melding instrumentalist, first with the New Grass Revival and later with the Flecktones, he made the classical connection with his 2001 solo album Perpetual Motion. Released on Sony Classical, the recording went on to win a pair of GRAMMYs®, including Best Classical Crossover Album. Fleck has won a total of 14 GRAMMYs®, and, with 30 nominations, he has been nominated in more different categories than anyone in GRAMMY® history.
Fleck dedicates his new Concerto to pioneering banjoist Earl Scruggs, who first inspired him to take up the instrument. The composer says that the piece reflects the dual influences of classical music and bluegrass. "You can hear an evolution in my own writing of the piece as it goes on," he observes, noting that he wanted to "explore the new possibilities of the banjo as a member or the orchestra, while respecting its roots in bluegrass and jazz."
Concerto for Banjo and Orchestra is perfectly matched at the Nashville Symphony concerts with Aaron Copland's famous Appalachian Spring, which celebrates the American spirit with music of breathtaking beauty and directness. Concluding the performance is Tchaikovsky's larger-than-life Fourth Symphony, the Russian composer's favorite piece, which sweeps the audience with an emotional palette that ranges from melancholy to exuberance. The Thursday, September 22, performance will be webcast live via the Nashville Symphony's website.
The GRAMMY® Award-winning Nashville Symphony has earned an international reputation for its recordings and innovative programming. With 140 performances annually, the 84-member orchestra offers a broad range of classical, pops and jazz, children's concerts and community engagement programs. As a national and international ambassador for Tennessee, the Nashville Symphony has received far-reaching acclaim for its 19 recordings on Naxos, making the ensemble one of the most active recording orchestras in the country. These recordings have received a total of 13 GRAMMY® nominations and six GRAMMY® Awards. On May 12, 2012, the Nashville Symphony will perform at Carnegie Hall as part of the Spring for Music festival, which recognizes orchestras for adventuresome, original programming.