Bad Cop | Light on | New Music Review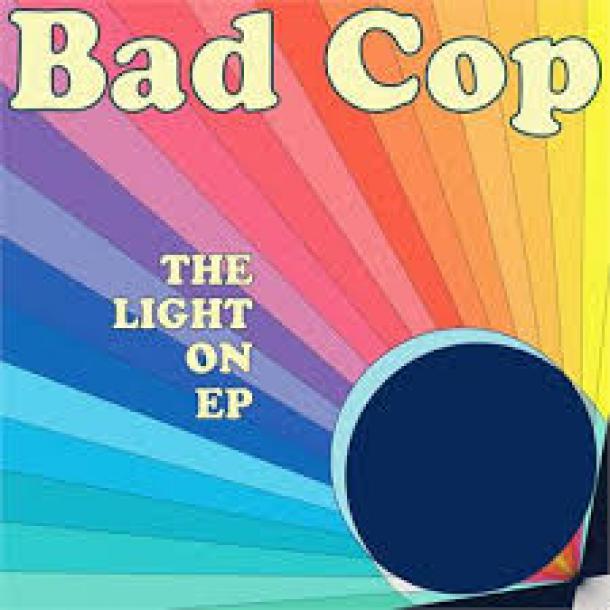 Shades of raw Buzzcocks in spirit and this distinguishable brand of Interpol-Strokes scenester amalgam in recurring riffs—adjusting their own description to account for the requisite self-romanticizing inherent in any young new band's internal visions of their portrait—that's Bad Cop more or less.
The trio's debut E.P. is grinded-down polish. Anarchy on synthetic drugs. High-gloss Stratocaster punk trying to recount stories some denim-rocking uncle of '66 told through an acid haze back in the glory days.
(Go figure they're from Nashville, home of Chet Atkins, Skeeter Davis, and the Golden Countrypolitan Sound.)
Production credit going to Brad Schultz (Cage the Elephant) is no surprise here—fingerprints courtesy one of the juvenile underlings of "Ain't No Rest For The Wicked" can be found on all five tracks with little detective work—though the youths behind Light On aren't nearly old enough to talk of the world-weariness they seem to anticipate.
The record is derivative, I know, but Bad Cop is experimenting with so much substance that, same as bubblegum or penicillin, the three vagrant-alchemists might have actually mixed something to last in a strand.