The Bad Plus & Marco Benevento Trio @ Boulder Theater
Submitted by mike on Tue, 06/30/2009 - 04:22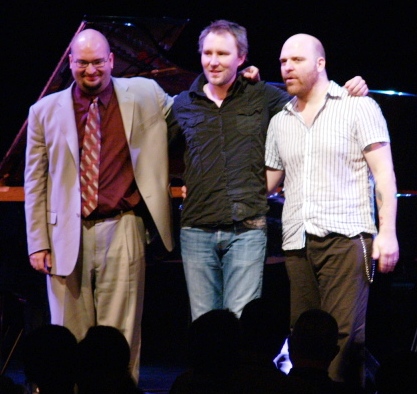 Arguably one of the biggest breakout stories of jazz in the past decade, The Bad Plus (Reid Anderson - bass; Ethan Iverson- piano; & David King - Drums) have connected with the jazz world and beyond with These are the Vistas (2003), Give (2004), Suspicious Activity? (2005), and Prog (2007).
Performing both original compositions and a variety of covers, The Bad Plus brings a winningly disparate body of influences to the stage. This is not a jazz trio for whom being "rock-influenced" means simply playing loud or referencing Led Zeppelin, Nirvana, and The Pixies, etc. With deep experience writing and performing across several genres, these guys are shrewd, hearty improvisers with the ability to build, contort, distort, destroy, rebuild and reinvent without losing grasp of "the song."
Marco Benevento returns with Me Not Me, a new studio album featuring interpretations of songs by artists including My Morning Jacket, Leonard Cohen and Deerhoof among others. The ten-track collection arrives within a year from release of Benevento's critically acclaimed debut studio effort, Invisible Baby. Like its predecessor, Benevento is joined on the sessions by bassist Reed Mathis and drummers Matt Chamberlain and Andrew Barr.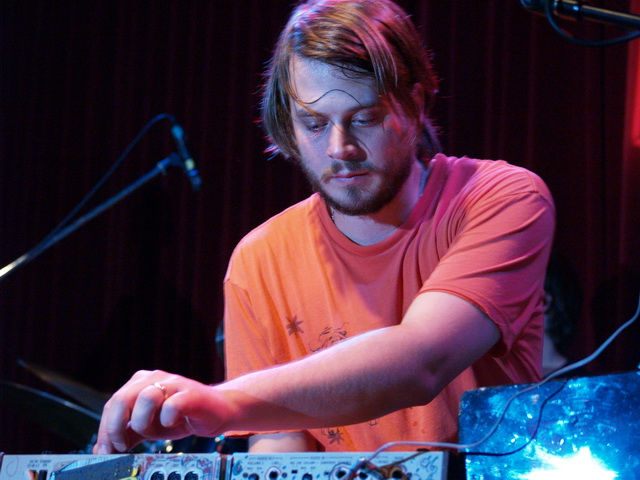 Marco Benevento initially garnered national attention playing Hammond B-3 organ and Wurlitzer in The Benevento-Russo Duo, but he shifts the focus to acoustic piano with his own trio. Throughout Me Not Me, he proves himself one of the most compelling sonic innovators of his generation, re-imagining the instrument by running it through pickups, delay and distortion pedals and a Fender Super Reverb Amp.
Tickets are on sale now at The Boulder Theater Box Office. Call (303) 786-7030 for tickets by phone. Tickets are also available through our website @ www.bouldertheater.com.  Ticket prices include tax and service charge.