BAMcafe Live: Beat Kaestli - "Far From Home - A Tribute to European Song"
Submitted by press on Mon, 02/08/2010 - 20:44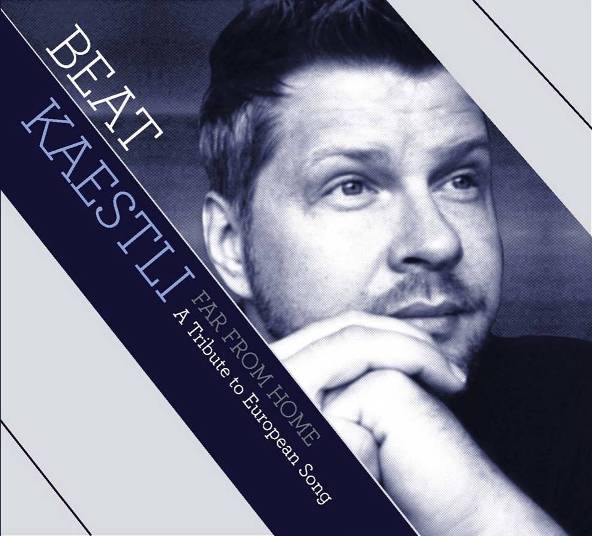 Beat Kaestli is a vocalist, songwriter and producer residing in New York City. After establishing himself in the Swiss music scene, he moved to New York to broaden his musical horizon, leaving behind a promising career in his homeland. He was awarded a scholarship to the Manhattan School of Music (BM) and received the Ella Fitzgerald Foundation scholarship to graduate in 2008 with a Masters Degree from the Aaron Copland School of Music (MA). While honing his craft alongside noteworthy Jazz performers, such as Jane Monheit, Jason Moran and Stefon Harris, he immersed himself in Manhattan's fiercely competitive music scene, emerging as a seasoned performer. He now appears in clubs such as The Blue Note, Birdland, The Bitter End, The Jazz Standard, The Stone aCd Sweet Rhythm, performing with Jazz greats, like Esperanza Spalding, Jon Hendricks, Clarence Penn, Gregoire Maret, Joel Frahm , Billy Drummond, Magos Herrera and Victor Prieto. In 2005, Beat was the chosen vocalist for the Glenn Miller Orchestra, thrilling audiences in concert halls across the USA. Kaestli is touring the world extensively with his own projects, showcasing his music in renowned clubs and at festivals across the US, Europe, Mexico and Canada. His new release "Far From Home - A Tribute to European Song" is scheduled to be released fall 2009.
-

"A compelling re-imagining of European popular song, refracted through the polyvalent experiences of an expat in New York."

Friday, February 26th, 9:30 PM (one set only!)
30 Lafayette Avenue, Brooklyn, NY 11217
718.636.4100
http://www.bam.org/view.aspx?pid=1923
FREE

Transportation: 2, 3, 4, 5, B, Q to Atlantic Avenue

featuring:

Beat Kaestli - voice
Ben Stivers - piano
Matt Wigton - bass
Fred Kennedy – drums
Victor Prieto - accordion

and special guest Magos Herrera - voice
---
Upcoming shows in USA/Europe/Mexico:
Jan 30th/31st - RBB Live Concert Broadcast, Berlin, Germany
Feb 26th - BAM Cafe, Brooklyn, NYC
March 5th - Jazz Club Bamberg, Germany
March 8th - RBB Radio "The Voice", Berlin, Germay http://www.kulturradio.de/frequenzen/index.html
March 8th - "Shared Night Vocal Duos", B-Flat, Berlin, Germany
March 9th - Kulturzentrum Reberhaus Keller, Bolligen, Switzerland
March 10th - Ludwigs w/Jan Eschke, Munich, Germany
March 11th - Cafe Lido w/ Christian Elsaesser, Munich Germany
March 19th - Jazzclub Uster, Switzerland
March 20th - Thalwil w/ Eliane Amherd, Switzerland
March 26th - JazzTone, Loerrach, Germany
March 31st - Bix Jazz Club, Stuttgart, Germany
April 8th - Brooklyn Library, NYC
April 19th - Bar Next Door, NYC
May 16th - Talent and Voices at CENART, Mexico City
Oct 2nd-5th - Generations Festival Frauenfeld, Switzerland
Oct 11th - "Shared Night" w/ Alexa Rodrian & Elisabeth Rodrian, B-Flat, Berlin (tbc)
Oct 13th - Le Pirate, Rosenheim, Germany
Oct 15th - Birdland, Ettlingen w/Elisabeth Lohninger, Germany
---
For More information on Beat Kaestli go to: www.beatkaestli.com