Beat Kaestli @ the Bar Next Door | NYC
Submitted by mike on Sat, 01/29/2011 - 23:33
I'm happy to announce my return to the wonderful Bar Next Door, Monday, February 7th. I'll be featuring tried and true songs from my CDs and some new(er) tunes and, for the first time, I will do it with a vocal/accordion trio! More info below.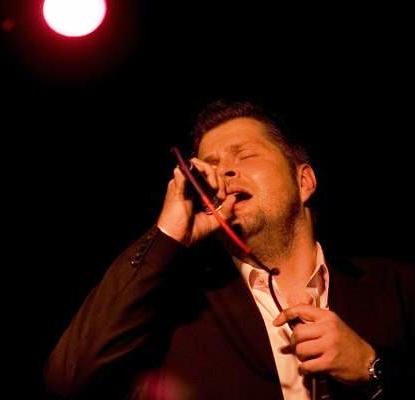 On an important side note - Haiti still needs a lot of help and what better way to raise awareness than by supporting a book about it's culture and religion by renowned photographer/photojournalist Les Stone, who has been visiting and documenting Haiti for many years. Please support his efforts to raise awareness for Haiti and help him realize his book "Vodou in Haiti: A People's Religion"! For more info and donations, click here.
Have a great weekend and looking forward to seeing you at Bar Next Door!
--
Monday, February 7th @ 8:30/10:30 PM
129 MacDougal, NYC
$12/all night (1 drink per set min.)
Line up:
Beat Kaestli - voice
Will Holshauser - accordion
tba - bass
and special guests