Bela Fleck & The Flecktones 2010 Winter Tour
Submitted by press on Tue, 12/14/2010 - 19:28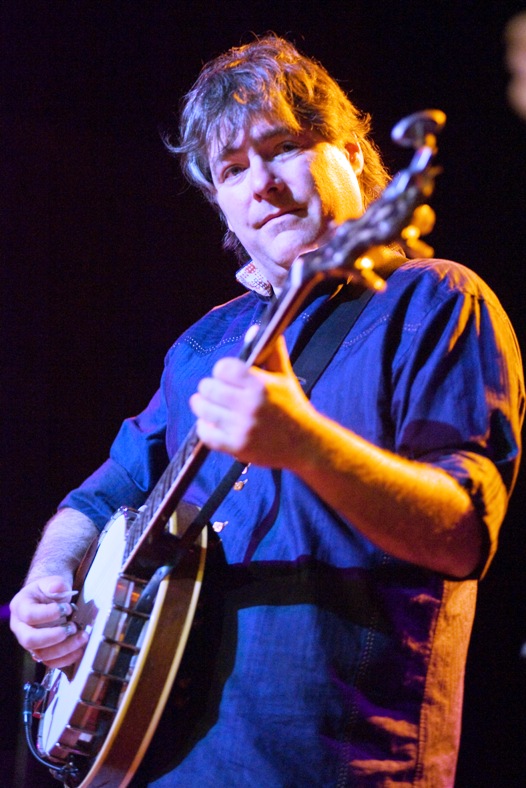 Happy Holidays from the Bela Fleck and the Flecktones. Bela Fleck and the Flecktones wanted to let you know that we have just 6 more shows this year on our west coast run; Chico, Santa Rosa, Oakland, Santa Barbara, Los Angeles and Tucson - starting tomorrow!
We are playing our derangements of holiday music, plus some 'non holiday' Flecktone standards - ALSO - we have our very special guests 'Alash' with us. They are incredible Tuvan Throatsingers - you won't believe them! Tuva is a region in Siberia where this amazing singing style is prevalent and these dudes are some of the best at it. Also we have Casey Dreissen sitting in on fiddle, he is a fantastic player. In Oakland, Howard Levy will take Jeff's place, he is the musical phenomenon who started the band with us in 1988. He is truly one of the greatest harmonica players to ever pick up the instrument and it's a rare chance to hear the 'Original Flecktones'. Bela, Victor, Jeff, Future Man and the whole Flecktone crew wish you a happy season and all the best for the new year!
Check out some Bela Fleck coverage on The Grateful Web.
Upcoming Bela Fleck & the Flecktones Tour Dates: