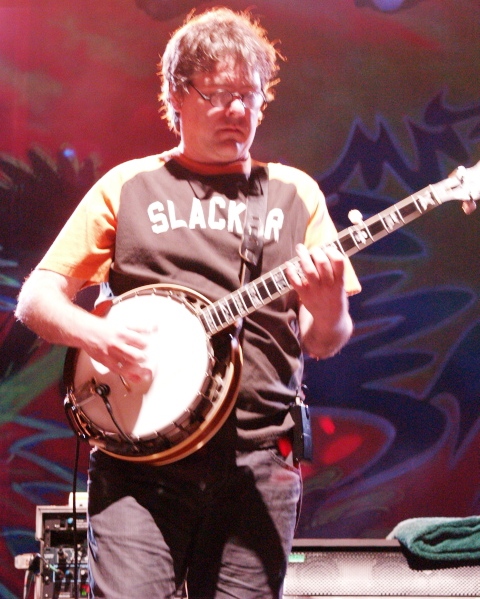 97.3 KBCO & Boulder Weekly are proud to present Bela Fleck & The Flecktones in their original line up at the Boulder Theater on Saturday, April 7th, 2012. Tickets go on sale Saturday, October 8th for $35 in advance & $40 day of show.
Groundbreaking banjoist/composer/bandleader Béla Fleck has reconvened the original 'Béla Fleck & The Flecktones', the extraordinary initial line-up of his incredible combo. Rocket Science marks the first recording by the first fab four Flecktones in almost two decades, with pianist/harmonica player Howard Levy back in the fold alongside Fleck, bassist Victor Wooten, and percussionist/ Drumitarist Roy "Futureman" Wooten. The album sees the Grammy Award-winning quartet creating some of the most forward thinking music of their long, storied career. While all manners of genres come into play – from classical and jazz to bluegrass and African music to electric blues and Eastern European folk dances – the result is an impossible to pigeonhole sound all their own, a meeting of musical minds that remains utterly indescribable.
"All the different things I do come together to make a new 'hybrid' Béla'," Fleck says. "Everybody else in the group is doing the same things, collaborating with different people, and pursuing a wide variety of ideas, so when we come together and put all of our separate soups into one big stockpot it turns into a very diverse concoction."
Fleck first united the Flecktones in 1988, ostensibly for a single performance on PBS' Lonesome Pine Special. From the start, there was a special kinship between the four musicians, a bond forged in a mutual passion for creativity and artistic advancement. Three breakthrough albums and a whole lot of live dates followed before Levy decided to move on in late 1992.
All agree that Flecktones music was beckoning them home. The band, which had always maintained a warm relationship with the gifted pianist/harmonica player, recruited Levy for a 2009 tour of the US and Europe, an experience he describes as "extremely invigorating and very energizing." "It felt just like it did back when we first started playing together," says Wooten. "Just with a lot less hair."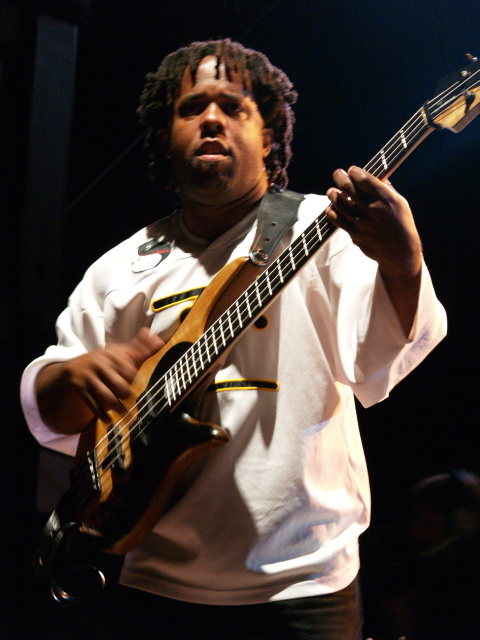 "There were a lot of unfinished aspects to this line-up of the band," Fleck notes, "in that it stopped right when we were peaking creatively." For Fleck, Levy's return enables the Flecktones to follow through on the original concept of a band "where each person was reinventing their instruments, where every one of us was a kind of mutant."
"We're going to have to have this experience together and see how everybody likes it," Fleck says. "I know that we haven't even come close to exhausting the possibilities with this record, but we sure went deeper than we ever had before."
-
Bela Fleck & The Flecktones – The Original Lineup
Boulder Theater
Saturday, April 7th
Doors: 7:00 pm | Show Time: 8:00 pm