Ben Harper and Relentless7 - News & Updates
Submitted by press on Fri, 04/10/2009 - 04:29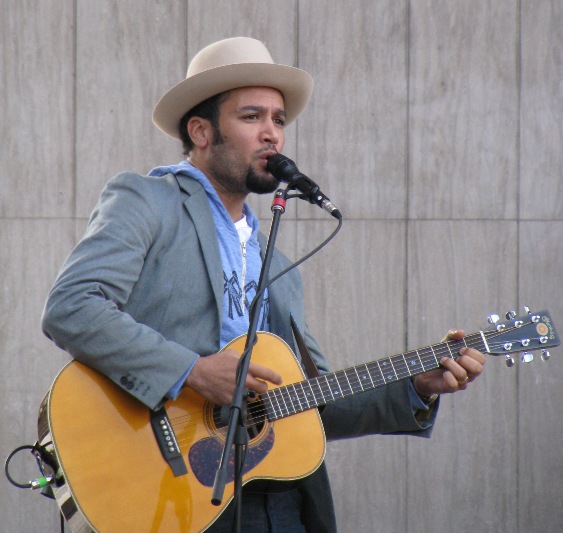 "WHITE LIES FOR DARK TIMES" ITUNES PRE-SALE
The digital pre-sale for "White Lies for Dark Times" is going on now at iTunes! A deluxe version with four exclusive b-sides and a video download is available for $12.99. A standard version is available for $9.99. Both pre-orders will get you a live version of "Number With No Name" and an immediate download of "Keep It Together (So I Can Fall Apart)".

OFFICIAL BENHARPER.COM PRE-SALE NEXT WEEK
Starting next week April 14 at www.benharper.com, we'll be offering an exclusive bonus CD - unavailable anywhere else - and a variety of pre-sale packages including the deluxe version with DVD, double vinyl LP, "Shimmer and Shine" 10" vinyl, t-shirts and more!
RELENTLESS7 TO HEADLINE *FREE* NAT GEO MUSIC LIVE IN ROME
To celebrate Earth Day, Nat Geo Music channel is hosting a live broadcast concert featuring Ben Harper & Relentless7 in Rome's famed Piazza del Popolo. The free concert will air live on April 22 beginning at 8 p.m. in Italy (2 p.m. US ET), and will be featured simultaneously on Nat Geo Music channel, National Geographic World Music, in the USA and National Geographic Channel internationally.

BEN HARPER AND RELENTLESS7 JOIN EX-BEATLES FOR CHARITY
For the first time in seven years, former Beatles Paul McCartney and Ringo Starr joined together with Ben Harper and Relentless7, Eddie Vedder, Sheryl Crow, Donovan and more for "Change Begins Within", a benefit at Radio City Music Hall to raise awareness for transcendental meditation and the David Lynch Foundation. Read a complete wrap-up at Rolling Stone.
R7 AT MILE HIGH MUSIC FESTIVAL JULY 18
Ben Harper & Relentless7 will join TOOL, Widespread Panic, Incubus, G. Love & Special Sauce and more at this year's Mile High Music Festival outside Denver, CO Saturday, July 18. Tickets are on sale now at Mile High Music Festival.
"IN THE ATTIC" WITH BEN HARPER OUT NOW
Rachel Fuller Presents: In the Attic with Pete Townshend & Friends is out now only at Best Buy. The 2-CD/1-DVD set features Ben Harper performing "I'm One" with Townshend and includes solo renditions of "Please Bleed" and "Diamonds on the Inside."