Big Easy Blowout in Boulder and Denver
Submitted by press on Sat, 01/19/2008 - 01:44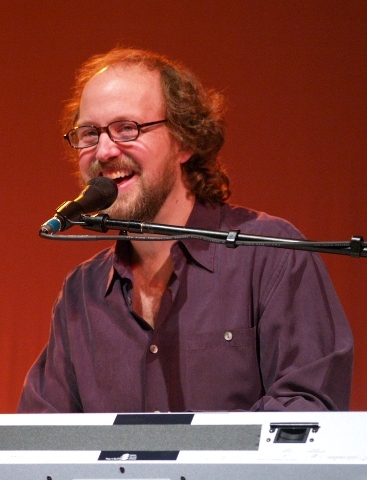 The City of New Orleans and the Gulf Coast have given the rest of the world tremendous gifts of music, culture, cuisine, art, and much more.  Relief efforts have continued since Katrina but it hasn't been enough to get the area functioning to full capacity and allow all residents to return to a sense of normalcy and comfort.  To help continue the relief effort, Symbiotic Music Productions and Crescendo Artists announce a Mardi Gras Benefit Celebration with the Big Easy Blowout.  All proceeds from the events will benefit the New Orleans Musicians Clinic and Tipitina's Foundation.  The two consecutive events will take place in Colorado on January 25 in Boulder and January 26 in Denver.  The musical lineup will feature Page McConnell (Phish), Russell Batiste (Funky Meters, PBS), Papa Mali (Rhythm Council), Big Chief Monk Boudreaux (The Wild Magnolias, Golden Eagles) and Reed Mathis (Tea Leaf Green, JFJO).  The events will have other fundraising aspects, Mardi Gras décor, and activities (including silent auctions, raffles, drink specials, food drive, New Orleans themed artwork and more).  Euforquestra will support on both shows.
Dates:    
January 25 at Boulder Theatre - Boulder, CO - doors at 7:30PM - Tickets @ $25
Featuring: Page McConnell, Russell Batiste, Papa Mali, Reed Mathis and Big Chief Monk Boudreaux
January 26 at Cervantes - Denver, CO - doors at 9:00PM - Tickets @ $25
Featuring: Page McConnell, Russell Batiste, Papa Mali, Reed Mathis and Big Chief Monk Boudreaux    
Foundation mission statements:
New Orleans Musicians Clinic (NOMC):
The mission of NOMC is to sustain Louisiana's musicians in mind, body and spirit by developing access to primary care, preventative health services, as well as social and occupational outreach.
The mission of the Tipitina's Foundation is to restore Louisiana's irreplaceable music community and preserve the state's unique musical cultures. The history of the Tipitina's Foundation originates from the Tipitina's music venue, a revered cultural icon that continues to be instrumental in the development and promotion of New Orleans music around the world. The foundation works to support childhood music education, the professional development of adult musicians, and the increased profile and viability of New Orleans music as a cultural, educational, and economic resource.
Production Mission:
Symbiotic Music Productions (SMP) is dedicated in raising proceeds and awareness for the recipients we work with. Our vision is to restore the idea of a benefit show, to insure the greatest positive impact for the organization. By cutting overhead of an event, we find the highest lucrative angle to yield the greatest results. Over the years, we have seen benefit shows losing their meaning and integrity as a fundraiser. We at SMP are motivated in restoring that value with assisting the charitable projects we work with. We are in it for the change, not personal profit! Putting together amazing events with like-minded organizations, venues, musicians, etc. whom are willing to take cuts, to give back to communities in need.