Big Star's 3rd performed by members of R.E.M., Big Star, etc.
Submitted by mike on Sat, 10/23/2010 - 23:26
Big Star's third album, Sister Lovers, has long been revered by artists and critics as one of the most influential albums ever produced. Written and recorded when the legendary 70s band was primarily a studio project consisting of Alex Chilton and Jody Stephens, the third album has never been performed in public with the original string and wind orchestrations.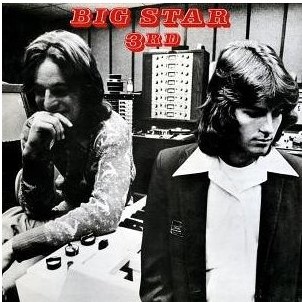 That will change December 9 and 10, 2010 when Cat's Cradle in Carrboro, NC hosts Stroke It, Noel, a special performance of this important piece of music. The all-star band will include Jody Stephens (Big Star), Mike Mills (R.E.M.), Mitch Easter (Let's Active), Chris Stamey (the dB's), and Jeff Crawford and Charles Cleaver (the Tomahawks). North Carolina's own acclaimed chamber pop group Lost in the Trees, as well as members of Birds and Arrows and the NC Symphony, will comprise the orchestra. Guest vocalists will include members of the Love Language, the Old Ceremony, Megafaun and other special guests. In addition to performing Sister Lovers in its entirety, the band will play a few additional Big Star and Chris Bell selections during the show.
"The original written scores for the record were long missing," Chris Stamey says. "But John Fry at Ardent Records was able to supply us with elements of the original multitrack tapes. Composer Carl Marsh, who wrote the ground-breaking charts for the original record, used these tapes to precisely retranscribe his arrangements. And I've orchestrated anew some other elements of the recordings for the players, in order to recreate live some of the aleatoric studio effects. We've also been able to hear and match the inner workings of these glorious compositions in much greater detail this way. It's been a fascinating process, and a real community adventure as well."
The concerts will be filmed as a major component of "Nothing Can Hurt Me: The Big Star Story," a documentary film by Danielle McCarthy and Drew DeNicola slated for 2011 release.
Tickets are $17 in advance and $20 day of show and are available at www.catscradle.com or by calling the Cat's Cradle box office at (919)967-9053.
Proceeds from the concerts will be donated to two charities focused on improving the lives of musicians--KidZNotes of Durham, NC and the New Orleans Musicians Clinic. KidZNotes is focused on classical and orchestral music training in pre-school years as a means to combat poverty and foster positive decision-making in inner cities. The New Orleans Musicians Clinic provides affordable, comprehensive health care to musicians.