Bluesy Rocker Harold Honey Releases New Album 'Helltown'
Submitted by Grit PR on Thu, 10/11/2012 - 11:40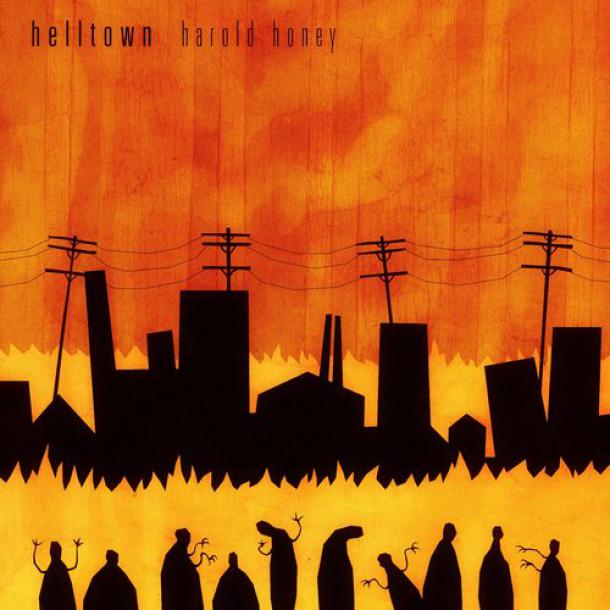 Harold Honey epitomizes Rockabilly Punk Blues with the release of his new album, Helltown.  The singer/songwriter harks back to the sounds of the fifties and sixties while maintaining his thoroughly modern sensibilities by combining elements of Jimi Hendrix, The Pixies, Tom Waits and even Johnny Cash in his music. However, his sound is as incendiary and fresh as anything of its kind.
Strung together by producer and pianist Adam Marsland – drummer and former collaborator of the Beach Boys – and using the insanely talented rhythm section of Teresa Cowles and Perry Ostrin, Helltown is as polished of an album as you're likely to hear in its genre.
This title track and single itself is one that will propel Harold and his music into the spotlight he deserves. It's an evolution of the success of his 2010 eponymous self-titled debut album, which garnered several great reviews and helped to increase his growing fan base across America.  As one critic said:"As you keep listening, you keep hearing the different genres, including some jazz, funk, and soul. The vocals are very deep, kind of dark and mysterious, also reminding me of Johnny Cash. You could tell on here some of the songs are pretty deep lyrically, getting you swept up in with the music."—Big Wheel Magazine           
Helltown has a October 30th release date and will be available on iTunes. Harold is now planning a US Helltown tour so stay tuned for details.