Bobby Long Announces 2011 Tour Dates
Submitted by mike on Tue, 12/07/2010 - 01:58
British singer-songwriter Bobby Long will begin 2011 by embarking on the first leg of a North American concert tour in support of his long-awaited recording debut, A WINTER TALE, from New York-based independent label ATO Records. The collection of 11 original songs, produced by Grammy®-winner Liam Watson, will be released on February 1, 2011.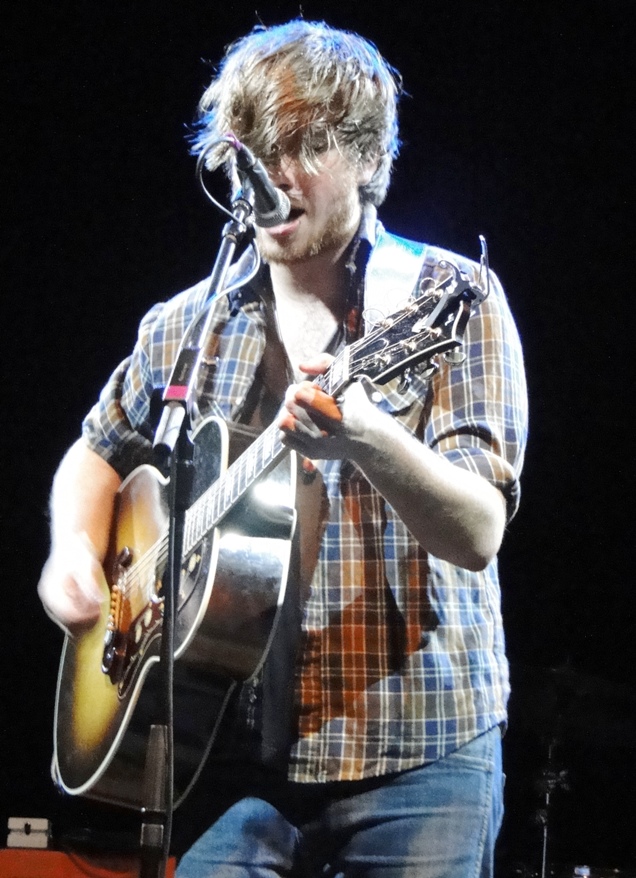 Long, who now makes his home in New York City and perhaps is best-known as the songwriter behind "Let Me Sign" featured in the blockbuster film Twilight, has cultivated a devoted fan base through non-stop touring in the United States, Canada and Europe.  Known for a repertoire deeply rooted in American folk, blues and country music, he will return to the road with a band of crack musicians to fully bring his gritty, powerful material to life on stage. As the San Diego Entertainer described it: "All his songs are like a well-orchestrated ballet of chord progressions and vocals that pluck at the deepest confined thoughts of your soul."
The special edition 5-song vinyl EP called STRANGER SONGS that was released in November as a preview of the forthcoming CD has already sold out of its initial pressing. Comprising three tracks from A WINTER TALE plus two bonus tracks, it reached #1 on both the CIMS Vinyl debut chart and AIMS debut chart compiled by independent record stores nationally. A second pressing will be available for the holiday season.
Confirmed BOBBY LONG tour dates are as follows:
January 28-Media Club, Vancouver, BC; 29-Tractor Tavern, Seattle; 31-Doug Fir, Portland; February 2-Café DuNord, San Francisco; 3-Troubadour, Los Angeles; 4-Anthology, San Diego; 5-Club Congress, Tucson; 8-Kilby Court, Salt Lake City; 10-Bluebird, Denver; 11-Bottleneck, Lawrence, KS; 12-Old Rock House, St. Louis; 14-High Noon Saloon, Madison, WI; 15-Triple Rock, Minneapolis; 16-Turner Ballroom, Milwaukee; 17-Radio Radio, Indianapolis; 18-Schuba's, Chicago; 19-The Basement, Columbus; 21-The Ark, Ann Arbor; 22-Revival Bar, Toronto; 23-Divan, Montreal; 24-Higher Ground, Burlington, VT; 25-Portland City Music Hall, Portland, ME; 26-Brighton Music Hall, Boston; 28-Iron Horse, Northampton, MA; March 1-Otto Bar, Baltimore; 3-Bowery Ballroom, New York City; 4-World Café, Philadelphia; and 5-Jammin' Java, Vienna, VA.  Long will also return to the SxSW Music Conference in Austin, March 16-20.
The second leg of the tour will follow with planned dates in the Southeast and mid-Atlantic to include cities such as Charlottesville, Pittsburgh, Louisville, Nashville, Cincinnati and Atlanta.  Additional dates will be announced shortly.