Bobby Long Hits the Road in August in Support of New "Wishbone" CD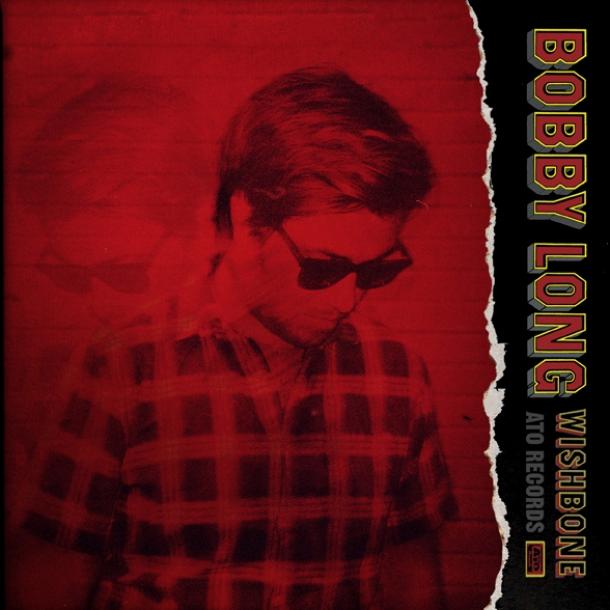 British singer-songwriter Bobby Long, who now makes his home in New York City, will hit the road in August in support of WISHBONE, his newly-released second album from ATO Records. The U.S. tour, beginning on August 2 in Atlanta, will cross the south to the west coast, including a return to Los Angeles' famed Troubadour nightclub.
Long, who first emerged in 2009 by way of London's folk revival movement and a song he wrote that found its way onto the soundtrack of the first "Twilight" film, has built a strong international following for his poignant, finely-crafted songs. 
For WISHBONE, the follow-up to his 2011 debut A WINTER TALE, which paid homage to his acoustic roots, Long enlisted Los Angeles-based producer Ted Hutt (Old Crow Medicine Show, Gaslight Anthem) to create a harder edge to the sound that would still showcase his sorrow-filled vocals and stellar guitar-playing. He succeeded handily, as stated in consequenceofsound.com: "Long can sell all the heartbreak and blues guitar because he actually sounds as if he's weathered enough to be able to talk about it." The New York Daily News added: "He created songs with a blunt force, using melodies that engage and a voice that's rife with hunger."
The album's first single, "Devil Moon," has been enjoying AAA radio airplay (listen to it at: http://www.youtube.com/watch?v=9lsvuyOPanA
A consistently engaging performer, Long has toured extensively on his own and as the opener for such diverse artists as Steve Winwood, Iron and Wine, Brett Dennen and Rodrigo y Gabriela as well as appearing at the Bonnaroo, Bamboozle, Dave Matthews Band Caravan and Austin City Limits music festivals. Long's appearance at the Tractor Tavern in Seattle on August 20 will be streamed to the beds of various hospitalized children under the auspices of the Seattle-based non-profit Melodic Caring Project. To view this performance, go to: http://www.ustream.tv/melodiccaringproject
Bobby Long's upcoming tour dates are as follows:
uly 13 - Pleasantville Music Festival, Parkway Field, Pleasantville, NY
Aug 02 - Eddie's Attic, Decatur, GA
Aug 04 - Workplay, Birmingham, AL
Aug 06 - Poor David's Pub, Dallas, TX
Aug 07 - Sam's Burger Joint, San Antonio, TX
Aug 08 - Fitzgerald's, Houston, TX
Aug 09 - Stubb's Indoors, Austin, TX
Aug 11 - The Crescent, Phoenix, AZ
Aug 12 - Club Congress, Tucson, AZ
Aug 15 - The Griffin, San Diego, CA
Aug 16 - The Troubadour, West Hollywood, CA
Aug 17 - Café du Nord, San Francisco, CA
Aug 19 - Doug Fir, Portland, OR
Aug 20 - The Tractor Tavern, Seattle, WA
Aug 22 - Kilby Court, Salt Lake City, UT
Aug 23 - The Walnut Room, Denver, CO
Aug 30 - Schenley Plaza, Pittsburgh, PA