Bonerama & Midnite Disturbers @ Studio at Colton!
Submitted by mike on Tue, 04/07/2009 - 06:06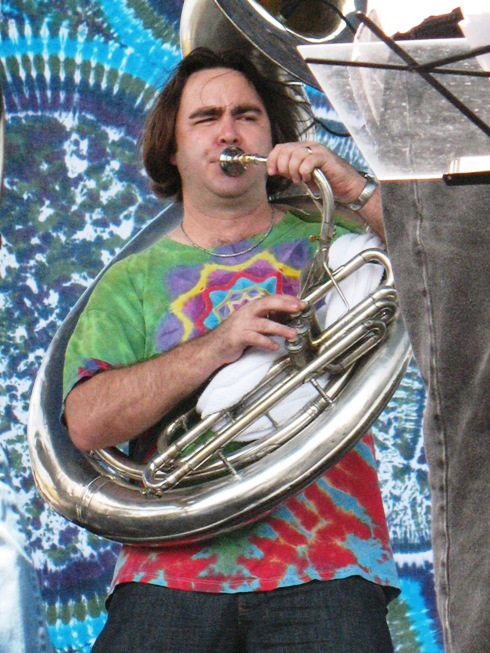 Bonerama is not a traditional brass band, but they've got brass to spare-even with no trumpets or saxes in sight. The band has been repeatedly recognized by Rolling Stone, hailed as "the ultimate in brass balls" (2005) and praised for their "...crushing ensemble riffing, human-feedback shrieks and wah-wah growls" (2007). At the same time, Bonerama takes the concept of brass band to places unknown, earning the title of "Best Rock Band" at the 2007 Big Easy Awards. When Bonerama struts onstage with its four-trombone frontline, you can guess it's not quite like any rock 'n' roll band you've seen. When they tear into some vintage New Orleans funk, there's no questioning from which city these guys hail. And when those 'bones start ripping into Hendrix and Led Zeppelin licks, all stylistic bets are off. Even in a city that doesn't play by the rules, New Orleans' Bonerama is something different.
Following Bonerama's brass-attack will be a rare performance by the Midnite Disturbers, an all-star brass band assembled by drummers Stanton Moore of Galactic and Kevin O'Day. The Midnite Disturbers is comprised of some of New Orleans' very best performers including Troy Andrews (Trombone Shorty); Stanton Moore & Ben Ellman (Galactic); Big Sam (Big Sam's Funky Nation); Mark Mullins (Bonerama); Shamarr Allen; Matt Perrine & Kevin O'Day. This sprawling ensemble boasts the most diverse and unlikely medley of talents of any brass band in town.
Don't miss the brass frenzy at The Studio at Colton Theater on Thursday, April 30th!
And remember, this year the Backbeat Jazzfest Series will be offering music lovers and the musicians they love smoke-free environments at all shows.
Advance tickets are $20 and can be purchased atwww.backbeatpresents.com & www.ticketweb.com.
Additional details and information about the events can be found at www.backbeatfoundation.org or by visiting the Foundation's Myspace and Facebook. Additional information and updates about the series can be found at the Backbeat Jazzfest Series 2009 group page.
For additional information about Bonerama please visit their official website at www.bonerama.net. To learn more about the Midnite Disturbers please go to www.myspace.com/midnitedisturbers