Break Science Announces Official Pretty Lights After Parties
Submitted by MAGNUM PR on Wed, 10/16/2013 - 15:10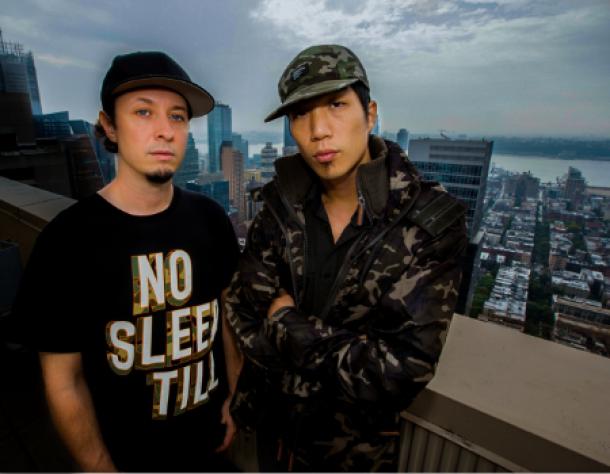 Break Science is beyond excited about the release of their new album, Seven Bridges on the Pretty Lights Music (PLM) record label; now available as a free download on the Pretty Lights Music website. To celebrate their album release, Break Science hits the road this week to play Official Pretty Lights Analog Future Tour After Parties.
This is the first full-length album for the duo, and it perfectly showcases the range of their creative vision and stylistic evolution. Seven Bridges will shake venues and clubs to their core, not only with ultra deep subsonic basslines, but with emotionally powerful lyrics, and a soulful message of evolution, integration, and positivity in the face of hardship. The name of the album is very much aligned with its intention, to "bridge gaps" between the past & present, the present & future, and between influence and imagination.
Raised and influenced by the rhythm and culture of New York City, Adam Deitch and Borahm Lee fuse generations of the city's rich musical legacy with their own deep-rooted connection to hip-hop heritage. Merging their production styles seamlessly, the duo creates a refreshingly original take on hip-hop, better described as electro hip-hop bass music. The live show transcends audiences' expectations with Borahm's seasoned trip-hop/dub/soul vibes on keys, as well as his advanced live production techniques, and Adam's thunderous & flavorful breakbeat style on the drums.
Break Science has been electrifying the festival circuit this year with packed dates across the country, including huge plays at Electric Zoo, Electric Forest, Spring Awakening, Detroit Movement, BUKU, Summer Camp, Bounce, Camp Bisco, Hornings Hideout, Summer Meltdown and KahBang festivals, as well as raising $8,000 for flood victims in Colorado by throwing a show at the last minute when their show at the legendary Red Rocks Amphitheater with Lotus was cancelled due to flooding. See below for upcoming fall tour dates as Break Science travels across the States playing mind moving, body bending after parties while on tour with label mate/founder Pretty Lights.