Bunbury Music Festival Announces 2013 Lineup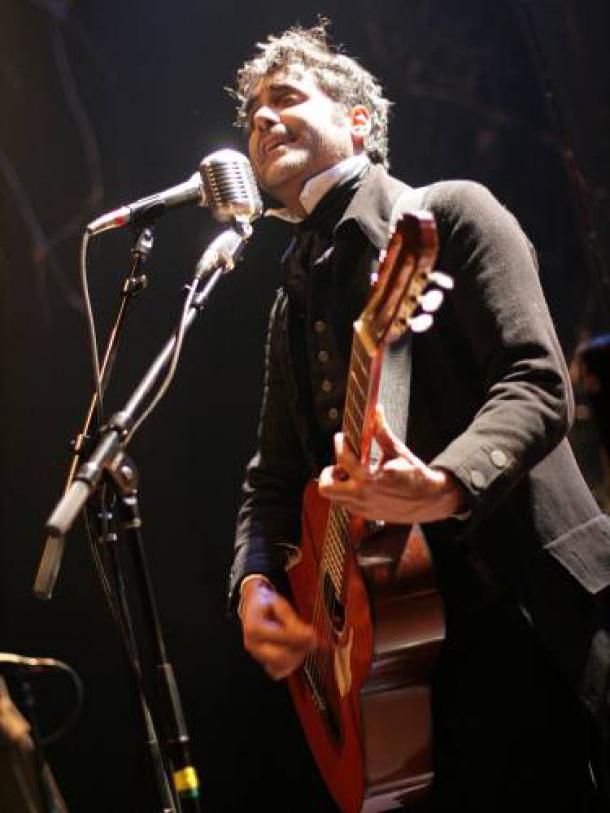 Bunbury Music Festival announced the lineup for its return to downtown Cincinnati's Sawyer Point and Yeatman's Cove for three power-packed days of music across six stages on Friday, July 12; Saturday, July 13 and Sunday, July 14, 2013.
Bunbury Music Festival celebrates its second year in 2013 and will feature eighty live performances across six stages throughout Sawyer Point and Yeatman's Cove. The three-day event transforms the banks of the Ohio River into a unique music and festival experience. "We are thrilled with the 2013 lineup and learned so much from our first year," said Bill Donabedian, festival organizer "Fans can expect an event akin to 2012 but with new features and tweaks that will propel Bunbury into one of the country's truly must-see events."
Tickets for the event are $55.00 for a one-day pass and $110.00 for a three-day pass and are on sale now at bunburyfestival.com/tickets
Friday, July 12
FUN.
WALK THE MOON – TEGAN & SARA – DEVOTCHKA - TOKYO POLICE CLUB –
YOUNGBLOOD HAWKE - DELTA RAE – SKY FERREIRA – THE FEATURES -
 RED WANTING BLUE - THE DUNWELLS – EVEREST - THOSE DARLINS - BEAT CLUB –AMERICAN AUTHORS - SEABIRD - BUFFALO KILLERS – JAY NASH –
Josh Eagle - We are Snapdragon - State Song - Ohio Knife – Old Baby – Alone at 3am - Public –
The Mitchells - Pete Dressman - Billy Wallace
Saturday, July 13
MGMT
CAKE – TWENTY | ONE | PILOTS - ATLAS GENIUS – CHAIRLIFT –
WE ARE SCIENTISTS  - OBERHOFER - ROBERT DeLONG – CIVIL TWILIGHT -
THE MOWGLIS – EMPIRE - AMBASSADORS –VACATIONER – BEAR HANDS –
THE PINSTRIPES – YOU, YOU'RE AWESOME – BEN WALZ BAND –
Christopher Paul Stelling - Culture Queer – Black Owls - The Bears of Blue River - Messerly & Ewing - New Vega - The Ready Stance – Tim Carr (of Arlo McKinley & The Lonesome Sound) - Taylor Alexander – Margaret Darling
Sunday, July 14
THE NATIONAL
BELLE & SEBASTIAN – YO LA TENGO – CAMERA OBSCURA –
BLACK JOE LEWIS & THE HONEYBEARS – NIGHT TERRORS OF 1927 –
A SILENT FILM - GREGORY ALAN ISAKOV – JOE PURDY -
SAVOIR ADORE – DANIEL MARTIN MOORE - BENJAMIN FRANCIS LEFTWICH –
GRINGO STAR - DAAP GIRLS – THE HIDERS - CHANNING & QUINN – THE HARLEQUINS -
CincyMusic.com Battle for Bunbury - Bethesda - The Upset Victory – Mia Carruthers – Mark Utley –
Jake Kolesar – Ben Knight