Catskill Chill Music Festival Unveils 2012 Schedule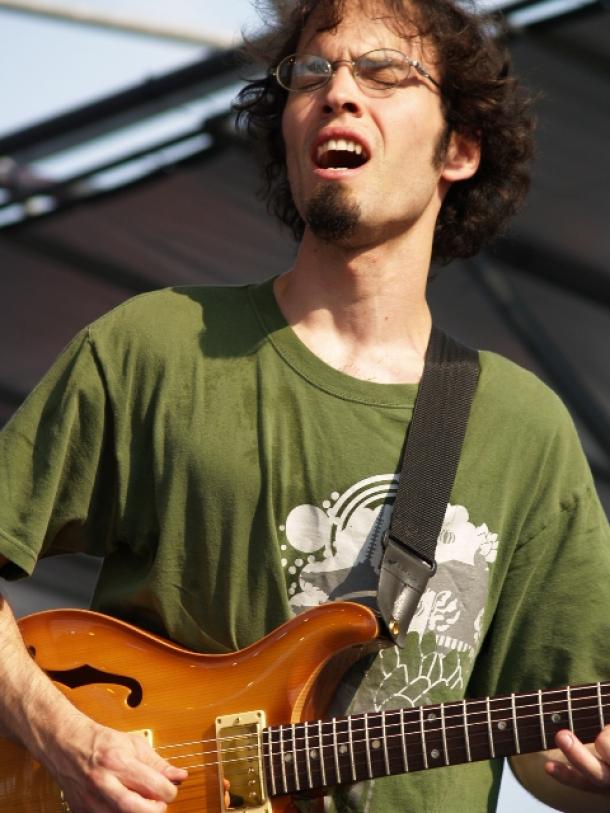 The wait is over! The third annual Catskill Chill Music Festival at Camp Camp Minglewood in Hancock, New York has unveiled the 2012 music schedule. Taking place September 7th – 9th, Catskill Chill hosts over 40 bands on three stages including Yonder Mountain String Band, Lotus, Conspirator, Soulive, Lettuce, EOTO, Rubblebucket and many more.
The schedule features several exciting late night sets including Kick Rocks, consisting of Jon Gutwillig (Disco Biscuits), Mike Greenfield (Lotus), Clay Parnell (Brothers Past) and Eli Winderman (Dopapod). After rave reviews following their inaugural performance on the VIP stage at this year's Camp Bisco, the band is back for this special late night set at the Chill. Other late night highlights include sets by Lettuce, Soulive, EOTO, Break Science, and Particle, and the debut of Wyllys and the Philadelphia Hustler Ensemble featuring DAMN RIGHT! and Derek VanScoten (D.V.S*).
Nestled in the Catskill Mountains, where the beauty of nature synchronizes with the euphoric sounds of live music, this intimate lakeside event has quickly become one of the most anticipated festivals of the year. The Chill features free parking, free camping, on-site cabin rentals, three outdoor covered stages and an Open Mic stage encouraging fans to become part of the performance. Festivalgoers can also enjoy yoga, drum circles, live art, and a communal bonfire each night.
SCHEDULE: http://www.catskillchill.com/line-up/schedule
TICKETS: $125 advance online tickets | $145 gate
Daily round trip bus transportation from NYC is available for only $50 per person
VIP upgrades & RV rentals available at www.CatskillChill.com
ARTIST LINE-UP: Yonder Mountain String Band • Lotus • Conspirator • Soulive • Lettuce • EOTO • JGB with Melvin Seals • Rubblebucket • Cornmeal • Particle • Break Science • Kick Rocks • The Heavy Pets • Headtronics • Kung Fu • Zoogma • DrFameus • DJ Logic • Yarn • Yarn plays Dead set • Jennifer Hartswick Band • Dopapod • KRAZ • Wyllys • The McLovins • Caravan of Thieves • Alan Evans Trio • DAMN RIGHT! • The Indobox • Consider the Source • Jeff Bujak • On The Spot Trio • Timbre Coup • The Alchemystics • lespecial • FiKus • ShwizZ • Twiddle • Turbine • Derek VanScoten (D.V.S*) • Horizon Wireless • Pigeons Playing Ping Pong • The Folkadelics