Celebrate Valentine's Week At Iridium With Vocal Legends Jimmy Scott & Andy Bey
Submitted by press on Tue, 01/12/2010 - 07:16
Venerable vocalist Jimmy Scott does it all, from soulful spirituals and R&B grooves to passionate ballads and popular song. Scott's big, soul-stirring sound defies his diminutive size and projects a powerful will to overcome adversity. Despite a career beset with heartaches, Scott has relentlessly pursued this very personal form of expression, achieving a level of artistry that is unparalleled.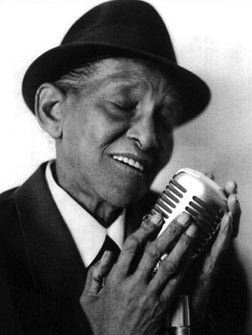 Ray Charles describes Jimmy's singing, "This man is all about feeling. He defined what 'soul' is all about in singing long before anyone was using that word!"
--
Andy Bey's silky bass-baritone voice has been called "one of the finest instruments in jazz." He's got a unique way of mixing lyrics and melody to tell a story, and after more than five decades of making music, the 70-year-old musician has a growing legion of fans worldwide.
IRIDIUM JAZZ CLUB
1650 BROADWAY (CORNER OF 51ST)
NEW YORK, NY 10023
RESERVATIONS: 212-582-2121
HTTP://WWW.IRIDIUMJAZZCLUB.COM/
FEB. 11 & 12 JIMMY SCOTT
--
FEB. 13 & 14 ANDY BEY