Chamberlin Release Friend-Made Video for "Turn Around"
Submitted by mike on Wed, 12/15/2010 - 22:48
What could be better than making music you love surrounded by friends and sweeping views of the Green Mountains in Goshen, VT? For the guys in Chamberlin, not much. In advance of their debut album Bitter Blood, the band has made a video with the help of 23 friends that chronicles the making of the album.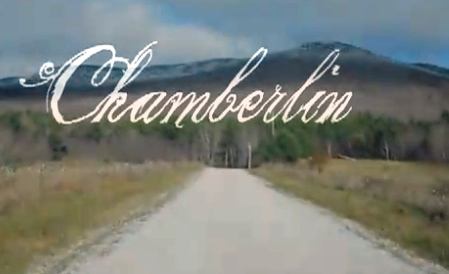 The video for the reflective song "Turn Around" opens with a shot of a lonely dirt road that reveals the secluded cabin rehearsal space where Bitter Blood was created. The spot overlooks the Green Mountains of Goshen, VT, an undeveloped piece of land that hasn't changed since the cabin was built in the late '70s by one of the band member's parents. Chamberlin and friends captured the footage for this video on a small point-and-shoot digital cameras, gathering clips of Bitter Blood recording sessions, beautiful landscape shots and live performances. While writing and rehearsing the record, late night liquor-fueled rehearsals, fireworks and bonfires became common practice for the band and ended up in the video.
Bitter Blood was produced by Scott Tournet, guitarist for Grace Potter & The Nocturnals and engineered by Ben Collette. The album captures a unique time for Chamberlin spent in an extraordinarily unique location. It will be released on February 14, 2011 via Roll Call Records/EMI. Chamberlin will be playing a show with Grace Potter & The Nocturnals on December 28 at Higher Ground in Burlington, VT.
Watch the video here.