Changes for Rex Foundation in 2013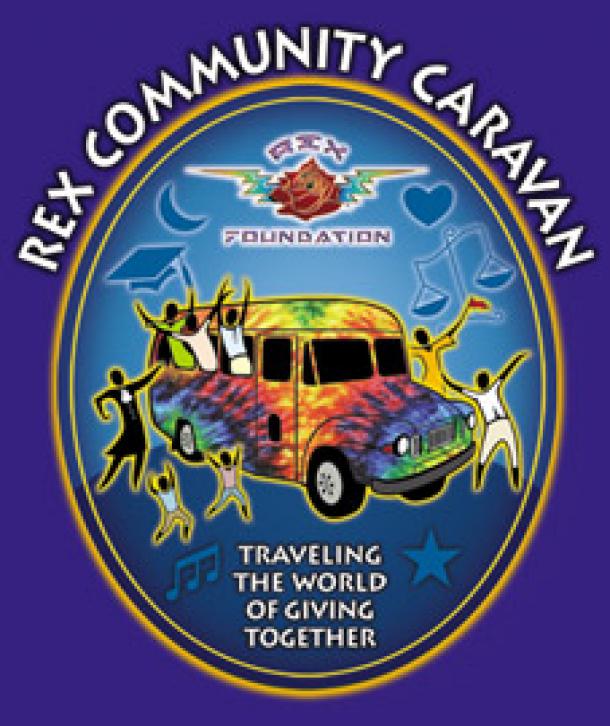 Many of you likely know well the "Uncle John's Band" phrase, "Whoa-oh, what I want to know, where does the time go?" These words are especially poignant to me as I write this message about upcoming change for the Rex Foundation. With 12 incredible and deeply meaningful years passing very quickly since I became Executive Director, I am now planning my transition out of this role, anticipating the change to take place later this year.  As I hope you see as you read this full letter, it is because of all the positive results over these last 12 years, that we have this special opportunity to pave the way for new energy to take Rex to its next level of benefit to the community.
It is your involvement and support that makes it possible for Rex to thrive and do its part to help others.  While the Rex Board and I work on the details of the transition, we are actively working on various initiatives, including planning benefit events and collabor ating with musicians and others to expand the Rex Musical Caravan.  For example, we are very excited to announce a new Rex Musical Caravan event featuring our own Board member Stefanie Coyote, performing with her band Olive and the Dirty Martinis on Friday, April 5that the Freight & Salvage in Berkeley, CA.  Check out the details and join us!
Our Rex Musical Caravan page provides links to all the upcoming events supporting Rex, including the following:
Thursday, March 21st, Dogpatch Junction performs at 19 Broadway in Fairfax, CA, as part of their upcoming tour, as described here. 
Friday, March 22nd, the Reflections Band, joined by McMule , performs at Mexicali Live in Teaneck, NJ.  Here are the details.
And, we want to once again thank Keller Williams for his steadfast, generous support that now includes KEYS, his second Rex benefit download compilation.  If you haven't already, follow this link to read more about the album and the track details.
I am looking forward to our continuing communications and connections over these next few months, as we prepare for this exciting next phase of Rex Foundation endeavors.  Thank you for your continuing support and participation, as this makes all the difference to me and all of us at Rex.