Cheyenne Marie Mize Donates New Song For Music Therapy!
Submitted by mike on Wed, 10/06/2010 - 00:23
Louisville-based songwriter Cheyenne Marie Mize is releasing her debut album Before Lately next Tuesday, October 12th, but today we have a special treat for you. When not out on the road or recording, Mize works at a local hospitals' Music Therapy Department- and now she's decided to give a little extra back. Cheyenne has released an exclusive song, "Over The Moon," on her bandcamp page for $1, with all proceeds going to Norton Healthcare's Music Therapy Departments in Louisville!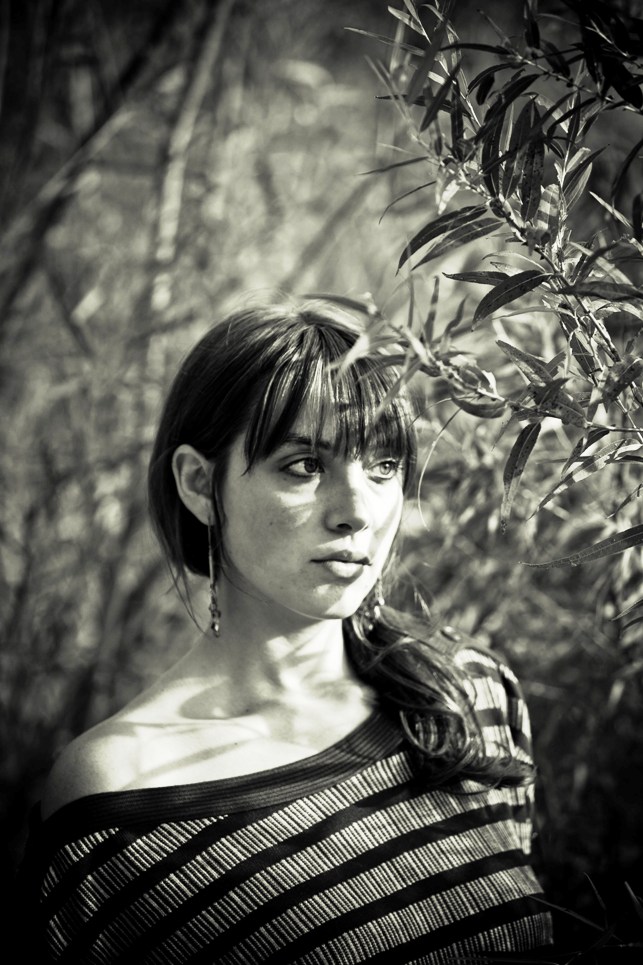 Here are some words from Cheyenne about her choice to support this important cause…
"My passion for music therapy is just as strong as my passion for playing music. It actually is the same thing for me. So since I am not giving as much time to music therapy right now, I have found a way to contribute while concentrating on getting my music out into the world. I was excited to record this new song, "Over the Moon," with my friends from Maiden Radio, Joan Shelley and Julia Purcell (who also happens to be a music therapist), just on the heels of our new self-titled release. All of the proceeds from the online sales will be donated to the Norton Music Therapy fund to help with program costs and equipment. The Norton hospital system employs 8 Music Therapists throughout the various hospitals in the Louisville area, all of whom are grant and donor funded. I have worked at several of these hospitals over the past 5 years and have seen all the MT programs grow from the beginning. I have also seen how much can be done with just a little bit of extra funding. Every dollar helps, so we hope that with the combined effort of friends, family, the Louisville community and even listeners from far away, we can give a little back to the Music Therapists that give a great deal every day to make the hospital a more hospitable place. Give a dollar and spread the word!"
Please head over to her bandcamp and support this amazing cause! Mize is about to embark on a North American tour to support Before Lately- she'll be joined on the road by Icelandic multi-instrumentalist Olof Arnalds (Mum) on the first few shows, and by British songwriter Johnny Flynn on the rest of the tour (all dates below).
US Tour Dates
10/15 - COLUMBUS, OH @ Wexner Center Performance Space (w/ Ólöf Arnalds)
10/16 - LOUISVILLE, KY @ Christ Evangelical United Church (w/ Ólöf Arnalds & Doug Paisely)
10/17 - GAMBIER, OH @ The Horn Gallery at Kenyon College (w/ Johnny Flynn)
10/18 - TORONTO, ON @ Lee's Palace (w/ Johnny Flynn)
10/19 - MONTREAL, QB @ Il Motore (w/ Johnny Flynn)
10/20 - BOSTON, MA @ TT The Bears (w/ Johnny Flynn)
10/21 – BROOKLYN, NY @ The Sycamore (CMJ show w/ Christopher Paul Stelling)
10/23 – BROOKLYN, NY @ Surreal Estate (CMJ show w/ Christopher Paul Stelling)
10/24 - PHILADELPHIA, PA @ M Room (w/ Johnny Flynn)
10/25 - BALTIMORE, MD @ Sonar Club Stage (w/ Johnny Flynn)
10/27 - CHAPEL HILL, NC @ Local 506 (w/ Johnny Flynn)
10/28 - ATLANTA, GA @ Masquerade (w/ Johnny Flynn)
10/29 - NASHVILLE, TN @ 3rd & Lindsley (w/ Johnny Flynn)
10/30 - MEMPHIS, TN @ Young Avenue Deli (w/ Johnny Flynn)
11/01 - DALLAS, TX @ Prophet Bar (w/ Johnny Flynn)
11/02 - AUSTIN, TX @ Emo's (w/ Johnny Flynn)
11/06 - LOS ANGELES, CA @ The Hotel Café (w/ Johnny Flynn)
11/07 - SAN FRANCISCO, CA @ Rickshaw Shop (w/ Johnny Flynn)
11/08 - SEATTLE, WA @ High Dive (w/ Johnny Flynn)