Chicago vocalist Alison Ruble is featured this week on 12th STREET JUMP
Submitted by press on Wed, 03/09/2011 - 23:48
12th STREET JUMP, public radio's weekly jazz, blues and comedy jam, continues with guest appearances by Chicago vocalist Alison Ruble and guitarist John McLean this Saturday night, March 12 at midnight Central Time (1am Eastern, 11pm Mountain, 10PM Pacific). The popular radio show, recorded live on Kansas City's famed 12th Street Strip,  is syndicated on the Public Radio Exchange and streamed live.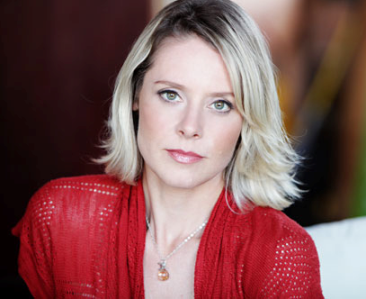 Alison Ruble is a Chicagoland favorite with several hot CDs to her credit, including the most recent. Musical director John McLean joins Ruble direct from sessions and tours with Grammy winning vocalist Kurt Elling.
Award-winning tenor saxman Bobby Watson appears on the April 9 tribute to pianist Herbie Hancock. Trumpet player Stan Kessler and reedmen Kerry Strayer and Kim Park are also featured in upcoming weeks on the show.
Hosted by Pete Weber and Pearl MacDonald, 12th STREET JUMP features vocalists David Basse and Nedra Dixon, musical director Joe Cartwright on piano, Tyrone Clark on bass and Mike Warren on drums in a fast-paced hour of jazz, blues and topical sketch comedy. "It's sort of like a jazz and blues 'Prairie Home Companion' or SNL," explained Exec Producer Mark Edelman.
The 12th STREET JUMP line up of featured artists and special guests includes the following (all dates are Saturdays):
CELEBRATING THE BIRTHDAY OF         WITH SPECIAL GUEST 
March 12               Nat King Cole                                    Alison Ruble & John McLean
March 19               King Pleasure                                    Kim Park
March 26               Thad Jones                                       Stan Kessler
April 2                   Gerry Mulligan                                    Kerry Strayer
April 9                   Herbie Hancock                                  Ken Lovern
April 16                 Lionel Hampton                                  Peter Schlamb
April 23                 Otis Rush & Albert King                      Bill Dye
April 30                 Groove Holmes                                   Everette DeVan
Broadcast live from the 12th Street Jazz Walk of Fame, Kansas City's jazz, blues and honky-tonk heart, 12th STREET JUMP continues that tradition on the same street where Count Basie tickled the ivories at the Reno Club and Big Joe Turner shouted the blues."