Chick Corea in Concert with Joe Chambers at 30th UNCW Jazz Fest.
Submitted by Eigo on Fri, 02/03/2012 - 09:02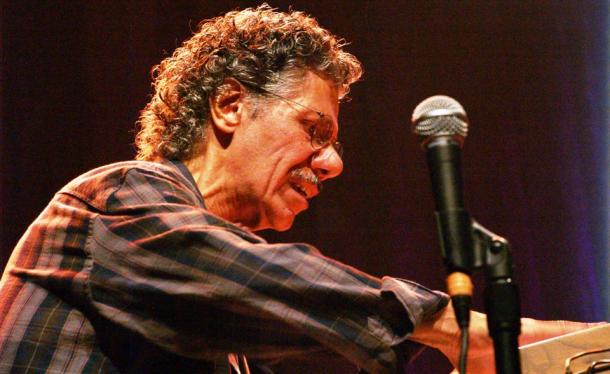 A National Endowment for the Arts Jazz Master, 16-time Grammy winner, prolific composer and undisputed keyboard virtuoso, Chick Corea has attained living legend status after four decades of unparalleled creativity and artistic output. Corea is regarded as one of the most prolific composers and recording artists of the 20th and 21st centuries. A masterful pianist who is one of the top stylists to emerge after Bill Evans and McCoy Tyner, Corea is equally individual and recognizable on synthesizer. His compositions include jazz standards such as "Spain," "La Fiesta" and "Windows."
Corea was born in 1941 and began studying piano at the age of four. He made his recording debut as a leader with 1966's Tones for Joan's Bones and his 1968 trio set Now He Sings, Now He Sobs is considered a classic. In 1968, Corea joined Miles Davis's band during an important transitional period. He started playing electric piano and was on albums such as Filles de Kilimanjaro, In a Silent Way, Bitches Brew and Miles Davis at the Fillmore. When he left Davis, Corea played avant-garde acoustic jazz in Circle. Toward the end of 1971, Chick formed his first edition of the groundbreaking Return to Forever. Fans embraced the group and were able to enter the world of jazz through such important albums as Where Have I Known You Before, No Mystery and Romantic Warrior. Later recordings include The Leprechaun, My Spanish Heart, Musicmagic and RTF Live. In 1985, Corea formed the fusion group, the Elektric Band, balancing it out with his Akoustic Trio.
Corea's impact on jazz continues, as evidenced by The Enchantment (duets with banjo virtuoso Bela Fleck), The New Crystal Silence (duets with longstanding collaborator Gary Burton), Returns (documenting RTF's 2008 reunion tour) and Five Peace Band Live (with John McLaughlin, Christian McBride, Kenny Garrett and Vinnie Colaiuta).
Now He Sings, Now He Sobs was inducted in the Grammy Hall of Fame in 1999. In 2010, Corea entered the DownBeat Magazine Hall of Fame and was named Artist of the Year in the annual Readers' Poll.
UNCW's Thomas S. Kenan Distinguished Professor of Jazz Joe Chambers, drums, is an internationally known jazz percussionist, composer and educator. He has worked with some of the most influential figures on the jazz scene in the last several decades and is also a recognized composer whose works have been performed at Carnegie Hall and Lincoln Center. As a sideman and leader, Chambers has recorded more than 500 albums and CDs. He has performed and recorded with Chick Corea, Miles Davis, Freddie Hubbard, Wayne Shorter, McCoy Tyner, Sonny Rollins, Herbie Hancock, Dizzy Gillespie, Andrew Hill and many more. Chambers' credits include Chick Corea's Tones for Joan's Bones, Hubbard's Breaking Point, Hutcherson's Components, Shorter's Schizophrenia and Etcetera, Hill's Compulsion, and Tyner's Tender Moments, as well as Archie Shepp's New Thing at Newport, Charles Mingus' Like a Bird and many others. Chambers' compositions have been covered by Hutcherson, Hubbard and M'Boom; he has also recorded on soundtracks for several Spike Lee films, including Mo' Better Blues.
-
UNCW Jazz Festival
Friday March 30, 2012 @ 7:30 pm
Warwick Center, UNCW campus
$50 general public
$10 UNCW faculty, staff and students (with valid UNCW ID)
Tickets will go on sale NOW
Tickets and information: 800.732.3643 or www.etix.com