Chilly Gonzales Announces World's First Orchestral Rap Album
Submitted by mike on Mon, 05/09/2011 - 21:42
Chilly Gonzales, never one to stay quiet for too long, is back with the announcement of his new album, The Unspeakable Chilly Gonzales, the world's first all-orchestral rap album, the dramatic next step after piano-rap classics like "The Grudge" and "Crying" from his last album, Ivory Tower. The Unspeakable Chilly Gonzales will see a digital release on June 7th via Canadian tastemaker label Arts & Crafts. Gonz is giving the world a sneak preview of the ambitious album, in the form of an orchestral-rap medley, which you can download above.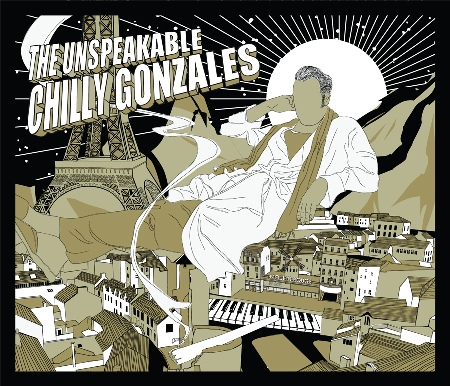 Today, he brings some "Gonzpiration" to the rap game. Accompanied by Hollywood swells, tympani rolls, noble French horns, hypnotizing bells and influenced by Prokofiev, Morricone and Phillip Glass, this record is Chilly Gonzales' professional confessional, revealing more of himself on these monologues than ever before. The arrangements found on The Unspeakable Chilly Gonzales were done by his Hollywood-film composing brother Christophe Beck, and take center stage alongside Gonzo's eccentric personality.
After his Guinness World Record and the Locarno film festival prize-winning feature film (and accompany album) Ivory Tower, the single "Never Stop" was chosen by Apple for their iPad ad. Ivory Tower's inter-planetary video hit "You Can Dance" helped bring the musical genius to the forefront of American culture.
Download "The Unspeakable Chilly Gonzales" Medley MP3 HERE!