Christopher Paul Stelling Reveals Strange Darkness
Submitted by mike on Thu, 09/16/2010 - 21:17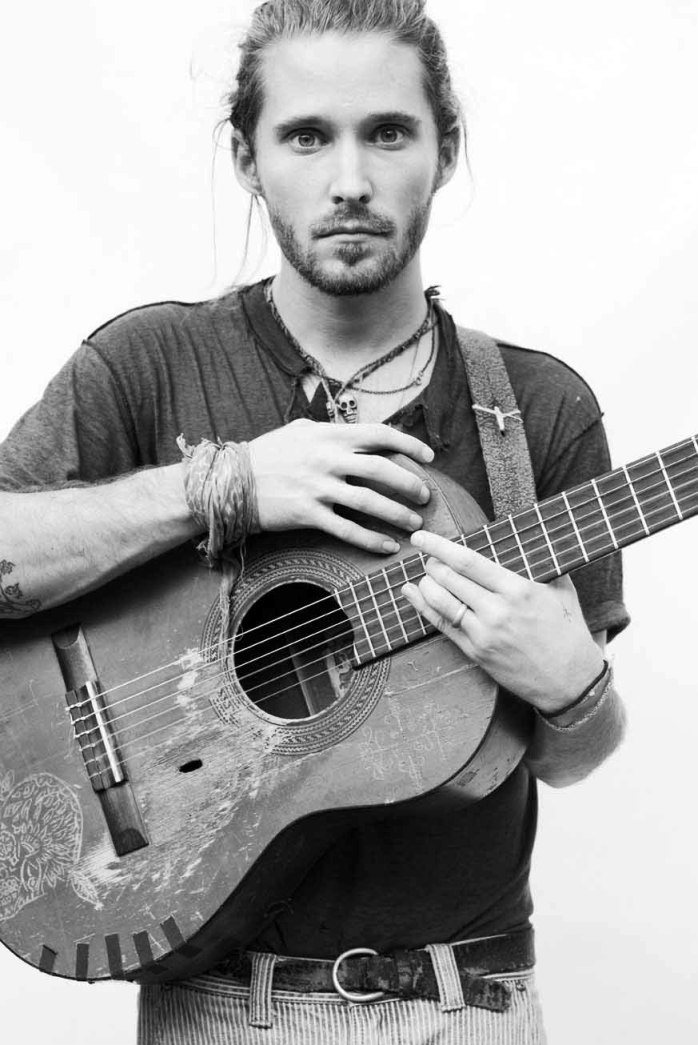 Brooklyn-based songwriter Christopher Paul Stelling unveiled a new live performance video for his song "The Museum vs. Jesus," as well as a live cut of his captivating track, "Strange Darkness," both of which premiered at Jonny Leather's new site, Mecca Lecca. Although Stelling doesn't have an official release out (yet), he's been busy finishing up nearly 50 songs in anticipation of his 2011 debut- all while mesmerizing NYC audiences all summer.
Performing in the live setting is precisely where Stelling excels. As he puts it, "A recording, the way I make it, is the way I give a performance in a studio. I play to the room. I react to the environment live. At this point, I haven't had the privilege of spending any serious amount of time in the studio. The recordings I have are all the result of one overnight recording session at a college upstate. I did 20 songs in 12-hour stretch. Recording is a privilege that costs money, and I'm broke. I look forward to trying someday, though."
With a heartfelt voice, dynamic finger-picked guitar stylings, and a songwriting approach that combines folkloric, mythological, and religious imagery, Stelling has forged a style all his own, yet hauntingly familiar.
Check Out the Video Premiere of "The Museum vs. Jesus" HERE, and Download the New Song "Strange Darkness" HERE!

Upcoming Tour Dates
9/22 - NEW YORK, NY – Piano's
9/25 - SOMERVILLE, MA - Bull McCabe's Pub
10/03 - BROOKLYN, NY - The Rock Shop
10/23 - NEW YORK, NY - Rockwood Music Hall (CMJ Showcase, 4pm)