Christopher Paul Stelling: A Songwriter With a Story To Tell
Submitted by mike on Thu, 08/26/2010 - 20:21
Take one look at his road-worn, weathered guitar, and you know that Christopher Paul Stelling is a musician with a story to tell. With a heartfelt voice, dynamic finger-picked guitar stylings, and a songwriting approach that combines folkloric, mythological, and religious imagery, Stelling has forged a style that is all his own, yet hauntingly familiar. Think along the lines of John Fahey, Tom Waits, and Skip James.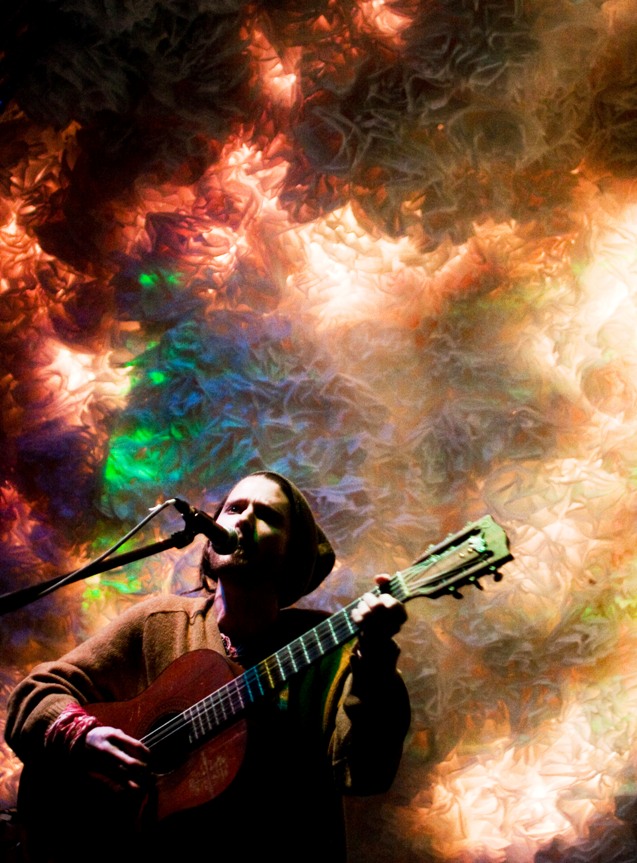 Stelling has a busy few weeks ahead- this Thursday, August 19th, he'll be appearing on East Village Radio's Belly of the Beast at 8pm, and next Tuesday, August 24th, you can catch his signature blend of hellfire gospel at New York's Rockwood Music Hall at 9pm, right after Hoots & Hellmouth.
Stelling has managed to revive a sense of musical storytelling and mastery over his instrument that was thought to be long since forgotten, especially in the modern era. His songs evoke everything from delicate fragility to blistering ferocity-those who witness his live shows are often left in disbelief, and wanting more.
Over the past decade, Stelling has traversed the country exploring the roots of American music. Originally hailing from Daytona Beach, he's since hopped from Boulder to Boston, Orlando to Asheville and everywhere in-between, until deciding to call Brooklyn home. Keep your ears out for a full-length album from Christopher Paul Stelling in 2011.
Upcoming Tour Dates:
August 28th – Brooklyn, NY – Goodbye Blue Monday
September 4th – Butler, PA - Associated Artists of Butler County
October 3rd – Brooklyn, NY – The Rock Shop
--
Check out some of Chris' tunes on video: