Colin Stetson Premieres New Tracks & Videos + Spring Tour
Submitted by

Anonymous (not verified)

on Mon, 04/08/2013 - 10:07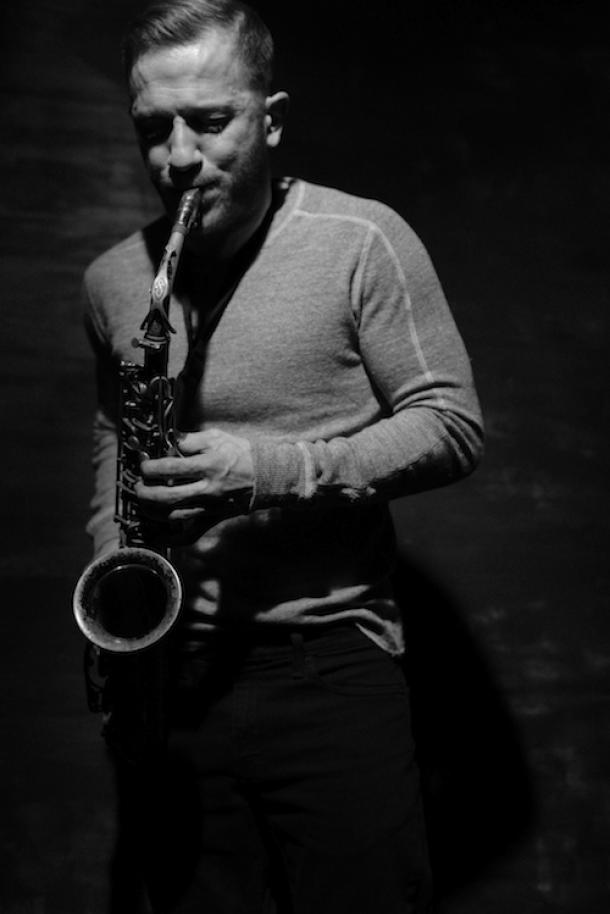 Colin Stetson has just returned to his hometown of Montreal after touring Europe in support of his upcoming record New History Warfare Volume 3: To See More Light, out on Constellation April 30th. Described recently by The New York Times as a "one-man astonishment engine," Stetson's live performance is as spellbinding as the new album. The double LP once again proves why Stetson is one of the most ground-breaking musicians making music today, imbuing a complexity and emotional connection in his experimental sound. Stetson is also joined by good friend Justin Vernon on four tracks.
Listen To The First Single, "High Above A Grey Green Sea"
Two new tracks from the album are now streaming on Pitchfork, who call Stetson a "saxophone savant." "In Mirrors" is a slow, eerie and creeping track, which becomes swept up in the epic, roof-raising anthem of "And In Truth," featuring Justin Vernon on vocals, something Under The Radar called "a husky gospel number that borders on transcendence." Both tracks are accompanied by stunning visuals created by visionary directors Kurtis Hough and Dan Huiting & Tabb Firchau, respectively.
Watch & Stream "In Mirrors" and "And In Truth" on Pitchfork
Stetson has announced a North American tour to support the album and will be joined by Sarah Neufeld (Arcade Fire, Bell Orchestre) on select dates.
The album is now available for pre-order on iTunes and through many fine indie mail-order sites in North America and Europe for the double vinyl LP and CD formats via his website.