Colorado Rock Band Meniskus Selling Naming Rights to Album, Band and Child
Submitted by mike on Wed, 02/23/2011 - 02:52
Boulder-based rock trio Meniskus is taking a unique approach to financing their upcoming album. The premise is nothing new: The band is soliciting sponsorships from businesses and individual fans. What sets it apart from similar efforts is what the band is offering in return. Depending on their contribution level, sponsors receive benefits ranging from autographed copies of the album up to the right to name the album, rename the band, and even to name the unborn children of a band member.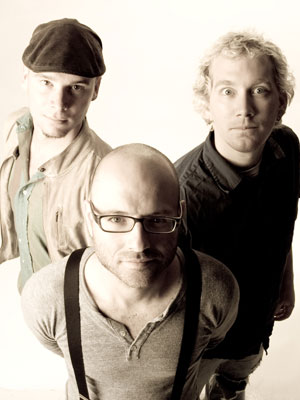 Raising funds from fans is growing more popular in the post-record label era, but Meniskus has taken the do-it-yourself approach to a new level with this campaign. Sponsorship levels and corresponding benefits differ for individuals versus businesses, with business benefits that include logo placement on the album and website, custom composition of a commercial jingle, and for any well-heeled company willing to foot the $400,000 price tag; the right to rename Meniskus. Thank yous for individuals include concert tickets, backstage passes, "Executive Producer" credit, and of course; naming a band member's child. The campaign gets its official kickoff at Meniskus's "Pre-Release Concert" on Saturday, February 26 at Denver's Walnut Room music venue.
"We intentionally limited the right to name the kid to individual donors. We didn't want to wind up with a son named 'Burger King' or something." Said drummer Cris Ryt. "But if BK wants to put up the dough to rename the band 'The Whopper Juniors,' we're ready. The timing of the album release kind of required us to do something desperate," added Ryt, referring to the fact that a commercial funding source for the album filed for bankruptcy just weeks before the album's original release date. "We had to find some way to scrape up the money to get this album out there, especially once we'd gotten the official OK to include our version of a Beatles song on the record." Lead singer Eric Ostberg acknowledged that "For the last couple years, concert venues just haven't been able to pay like they used to. Apparently drinking and dancing are not as recession proof as you might think."
Contribution levels for individuals range from $50 ("Special Thanks" on the album, and an autographed copy of the disc) to $5,000 ("Executive Producer" credit and a role in a music video); and then there's that big ticket item – the right to name a band member's child – at a cool $750,000. Business sponsorships start at $250 ("Special Thanks" on the album, and a link on meniskusband.com - averaging 30,000 hits per month) and go up through $20,000 (composition of a company theme song and naming rights to the album, among other items). Don't like the name "Meniskus?" Pony up the $400,000 to name them whatever you'd like.
"We wanted to leverage both ends of the spectrum, from small donations from individual supporters of the arts, up to larger investments from corporations looking to align themselves with a strong, hip brand with a dedicated and diverse following." Band manager and producer Eric Singer noted. "We've had success with support from businesses in the past, from our first endorsement – free beer from a local brewery – up to playing the holiday party for Google last year. We don't know if anyone will actually take us up on the big-ticket items, but we'll certainly take the money and honor the offer if they do!" Meniskus has flirted with the national spotlight with performances alongside artists including Dave Matthews, Tom Petty, as well as members of Guns n Roses, Parliament and even First Lady Michelle Obama. Despite these notable appearances, the band has yet to really break onto the national scene in any significant way. Venezualan-born guitarist Bardusco added "This is make or break time for us. We had to do something big!" More info on the campaign and the band is available at meniskusband.com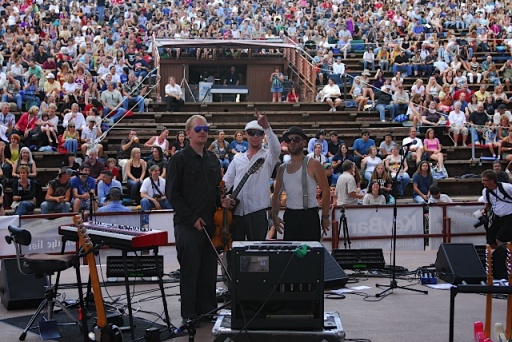 About Meniskus:
Meniskus has shared a bill with an amazingly wide array of artists including Tom Petty, Dave Matthews, Rodrigo y Gabriela, The Roots and The Disco Biscuits - and their devoted following (and music) are just as diverse. The unique dynamic of the band starts with a violin and a Spanish guitar - both enhanced by a barrage of effects - and gets driven by an arsenal of percussion. The music is informed by the extensive classical training of Cris Ryt and Eric Ostberg, as well as the unique sound Bardusco brings from his experience as a self-taught guitarist growing up in Venezuela. The three players weave all their diverse flavors into a cohesive, powerful and unique sound. The influences of classic rockers and jam bands, as well as the rhythms of Latin grooves and European house music have found new life in the music of Meniskus.
Check out Meniskus at Red Rocks video here.