Company of Thieves Announce New Album, On Tour w/ The Whigs
Submitted by mike on Tue, 04/05/2011 - 19:31
The Chicago-based band Company of Thieves has announced the release of their new album, Running From A Gamble, due out via Wind-up Records on May 17th. To celebrate, the band is offering up a free MP3 from the album, in the form of the amazing track "Modern Waste."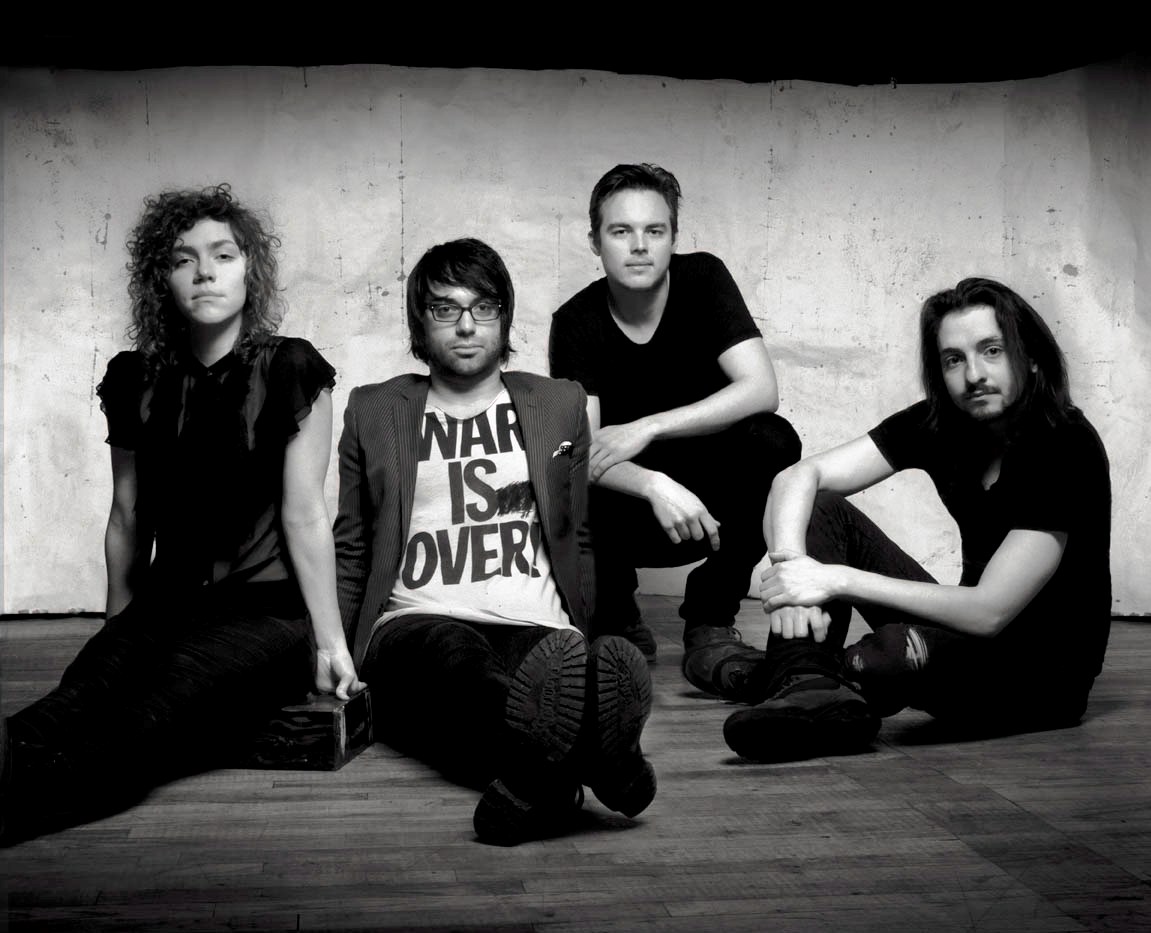 Running From A Gamble is the follow-up to their critically acclaimed debut, Ordinary Riches. Produced by Rob Schnapf, the 13-track album was written primarily by lead singer Genevieve Schatz and guitar player Marc Walloch.  Of the album, Genevieve says, "The album is a coming of age adventure about the mysterious, passionate and painful transition from dependence and enchantment to autonomy and awareness."  The first single off Running From A Gamble will be "Death of Communication," which hits radio this month.
Ordinary Riches was released in 2009 and landed at #5 on Billboard's Heatseekers chart.  The band landed a spot on Last Call with Carson Daly where they performed their hit single "Oscar Wilde."  The band has built a massive fanbase from non-stop touring, performing headlining dates and also opening for bands such as OK Go and The Hold Steady, followed by duets with Daryl Hall on his hit show, "Live From Daryl's House."
Reviews of the album and live performances were nothing but positive.  Entertainment Weekly raved, "Thanks to Genevieve Schatz's consistently gutsy soul-chick vocals and her bandmates' energetic arrangement…their technique can't be denied." Yahoo! exclaimed, "Hands down, one of the best debut albums of 2007." The band is in the midst of a national tour with The Whigs.
-
Download the FREE MP3 "Modern Waste" HERE

-
Upcoming Tour Dates (w/ The Whigs)
04/05 – Greensboro, NC – The Blind Tiger
04/06 – Norfolk, VA – The Jewish Mother Backstage
04/07 – Richmond, VA – Capital Ale House
04/13 – Charleston, SC – The Pour House
04/14 – Charlotte, NC – Neighborhood Theater
04/15 – Whitesburg, KY – Summit City Lounge
04/17 – Wilmington, NC – The Soapbox
04/25 – Memphis, TN – Hi Tone Café
04/26 – Fayetteville, AR – George's Majestic Lounge
04/27 – St. Louis, MO – Off Broadway Nightclub
04/28 – Indianapolis, IN – Radio Radio
04/29 – Iowa City, IA – Blue Moose Tap House
04/30 – Kansas City, MO – The Riot Room
05/01 – Tulsa, OK – The Marquee
06/26 – Highland Park, IL – Ravinia Festival (w/ Daryl Hall, John Oates)