Concord Records' Record Store Day Products, Including Paul McCartney, Little Richard, Dave Brubeck
Submitted by conqueroo on Mon, 03/26/2012 - 12:42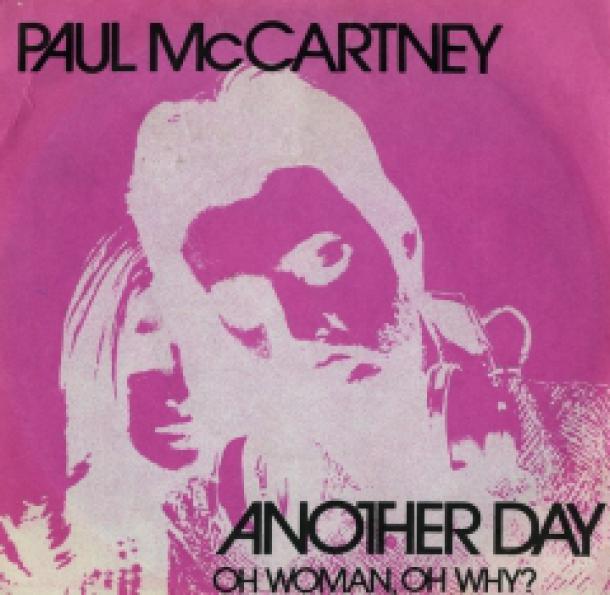 Concord Music Group will offer up a diverse array of exclusive Record Store Day releases for artists ranging from Paul McCartney and Little Richard to Dave Brubeck and Esperanza Spalding to Jay Farrar, Will Johnson, Anders Parker, Yim Yames (New Multitudes).
 
National Record Store Day, which falls on April 21 this year, celebrates the culture of the more than 700 independently owned records stores in the U.S. The event celebrates its fifth anniversary this year. Participating stores will host in-store events, performances, signings, and the release of special product exclusives. For more information, visit www.recordstoreday.com.
 
Concord Music Group's 2012 Record Store Day releases will be:
 
The Dave Brubeck Octet: Distinctive Rhythm Instrumentals [10" red vinyl /
8 tracks / RSD exclusive / limited edition]
This special exclusive Record Store reissue pressing faithfully reproduces the original 10" vinyl package right down to the red colored vinyl! Originally released on Fantasy in 1952, the recording features legendary sidemen Bill Smith, Paul Desmond, David Van Kriedt, Dick Collins, Bob Collins, Ron Crotty, and Cal Tjader.
 
Jay Farrar, Will Johnson, Anders Parker, Yim Yames: Let's Multiply [10" vinyl / RSD exclusive / limited edition]
An intimate interpretation of American icon and musical legend Woody Guthrie's unrecorded lyrics from a dream team of Americana torchbearers: Jay Farrar (Son Volt), Will Johnson (Centro-matic), Anders Parker (Varnaline), and Yim Yames (a.k.a. Jim James of My Morning Jacket). The collaborators seamlessly converge the sepia-toned essence of the time-honored past with the risks needed to forge the future. This exclusive Record Store Day 10" includes two previously unreleased demo tracks and an additional two tracks not available for purchase anywhere else.
 
Little Richard: Here's Little Richard [red vinyl reissue of Little Richard's 1957 Specialty Records classic / RSD exclusive / limited edition]
A limited edition Record Store Day exclusive red vinyl 12" LP reissue of Little Richard's 1957 Specialty Records classic, ranked by Rolling Stone as #50 in "The Greatest 500 Albums of All Time." Remastered from the original analog tapes, this LP includes such immortal classics as "Tutti Frutti," "Rip It Up," "Slipin' & Slidin'," and "Jenny Jenny." A must-have for all collectors and the perfect complement to the expanded, deluxe edition compact disc that's being released on the same day!
 
Paul McCartney: "Another Day"/"Oh Woman, Oh Why" [7" vinyl single/ RSD exclusive / limited edition]
A classic McCartney vinyl single reissue manufactured exclusively for Record Store Day! "Another Day" was first recorded in 1970, during the sessions for the album Ram. It was the first single of his solo career, originally released February 19, 1971 with "Oh Woman, Oh Why" as the B-side. Upon its initial release "Another Day"/"Oh Woman, Oh Why" sold over a million copies worldwide. It was a #1 hit in France and Australia, in the U.K. it reached #2, in the U.S. it reached #5. This exclusive reissue single is featured on the forthcoming Paul McCartney Archive Collection edition of Ram coming this spring!
 
Esperanza Spalding: Radio Music Society [2LP, 180g, audio + video download card / early vinyl release (4 week exclusive window)]
Best New Artist GRAMMY® Award winner Esperanza Spalding delivers her most diverse, ambitious and masterful recital yet with the release of Radio Music Society. The young bassist, vocalist, and composer from Portland, Oregon proves to be the real deal, with a unique and style-spanning presence, deeply rooted in jazz yet destined to make her mark far beyond the jazz realm. This limited edition 180-gram double-gatefold vinyl configuration is being released early exclusively to Record Store Day outlets on April 21, 2012. The two-LP set also includes a download card for access to both audio and video content from the album and will be made widely available four weeks after April 21.