Cornmeal announces first tour since hiatus and release new video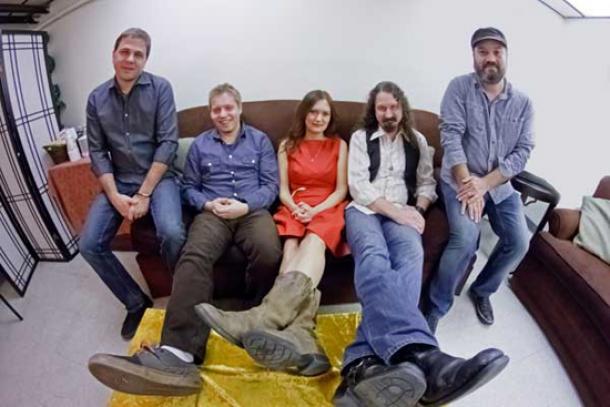 After a brief hiatus while bringing together a fresh lineup, Cornmeal is back at it…and in a big way!  After playing a few select shows in November and December, the band is stronger than ever and ready to announce their first tour in almost a year. The new lineup includes the co-writing team and founding members Chris Gangi (bass) and Wavy Dave Burlingame (banjo), along with newest members Scott Tipping (guitar) formerly of Backyard Tire Fire, Drew Littell (drums), and guest appearing on fiddle (indefinitely) is Molly Healey formerly of Big Smith from Springfield, MO.
While the lineup has changed – Cornmeal remains the one of the premier progressive bluegrass and Americana bands and is looking forward to reconnecting with fans on the road in 2014.  The new lineup brings a fresh energetic take on the classic Cornmeal sound which is influenced by American roots and folk music and seamlessly blends lightning fast tempos and impeccable harmonies into an unrivaled live performance.  
Tour dates:
2/6 Lexington KY, Cosmic Charlies
2/7 Nashville TN, 12th & Porter
2/8 Carbondale IL, Hangar 9
2/13 Omaha NE, The Waiting Room
2/14 Fort Collins CO, Hodi's Half Note
2/15 Denver CO, Bluebird Theater
2/19 Oklahoma City OK, Bricktown Music Hall
2/20 Fayetteville AR, George's Majestic Lounge
2/21 Lawrence KS, The Bottleneck
2/22 Iowa City IA, Blue Moose Tap House