Country Mice Announce Spring US Tour Dates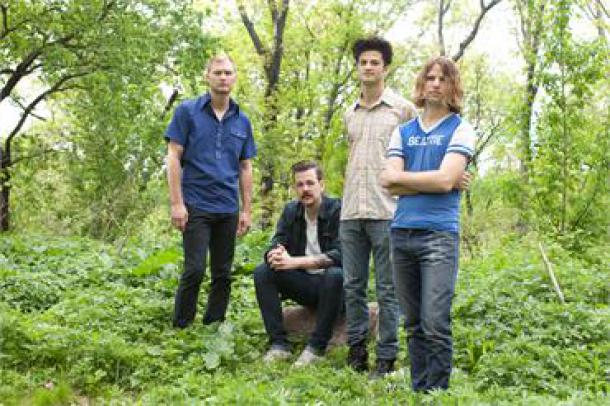 Country Mice is an indie rock band based in Brooklyn, NY. They released their debut album, Twister, in 2011, which received numerous rave reviews (including an 8/10 rating in Spin Magazine) and appeared on several top 100 albums-of-the-year lists. Whereas the band displays elements of eclectic influences, Rueger hails from a small town in Kansas and, as principal songwriter, his americana roots inevitably pervade their sound.
Drawing comparisons to Wilco, Neil Young, Crazy Horse, Dinosaur Jr. and Sonic Youth, Country Mice have spent the last several years touring back and forth across the US, while opening for bands such as Surfer Blood, Boy & Bear, Futurebirds, and The Whigs. They are currently in Los Angeles recording their next album - this time with producer Doug Boehm (Girls, Drive-By Truckers,The Whigs) - and are heading back on tour through SXSW and beyond.
-
Tour Dates
3/7 - Slims Downtown - Raleigh, NC          
3/9 - Congress Street Social Club (Savannah Stopover Festival)  Savannah, GA
3/10 - The Ships Of The Sea Museum Garden (Savannah Stopover Festival) - Savannah, GA       
3/16 -  Midgetmen's 5th Texas Jumpstart party @ Lovejoy's (SXSW) - Austin, TX               
3/21 - The Saint - New Orleans, LA
3/23 - AV - Melbourne, FL           
3/24 - New World Brewery - Tampa, FL              
3/25 - Smith's Olde Bar - Atlanta, GA
3/26 - Retrofit Records In-Store - Tallahassee, FL     
3/27 - Alabama Music Box - Mobile, AL
3/29 - Crown Tap Room - Chicago, IL 
3/30 - River West Public House - Milwaukee, WS       
4/2 - Acadia Café -  Minneapolis, MN  
4/4 - Vaudeville Mews - Des Moines, IA       
4/5 - The Mill - Iowa City, IA           
4/6 - Davey's Uptown - Kansas City, MO      
4/7 - The Scene-ary - Wichita, KS             
4/11 - Hi-Dive - Denver, CO             
4/15 - Mississippi Studios - Portland, OR           
4/17 - Hotel Utah - San Francisco, CA  
4/18 - Silverlake Lounge - Los Angeles, CA    
4/19 - Cheyenne Saloon - Las Vegas, NV
4/30 - Mojos - Columbia, MO
5/6 - Thunderbird Café - Pittsburgh, PA
5/7 - Kung Fu Necktie -  Philadelphia, PA