Dark Star Orchestra 2011 Summer/Fall Tour News
Submitted by mike on Mon, 08/01/2011 - 23:56
Dark Star Orchestra is currently on-tour. They'll be in Colorado in just another week, before heading up to the true Great Northwest.. in Alakska!  Check out a full list of tour dates below as well as updates to their current summer tour.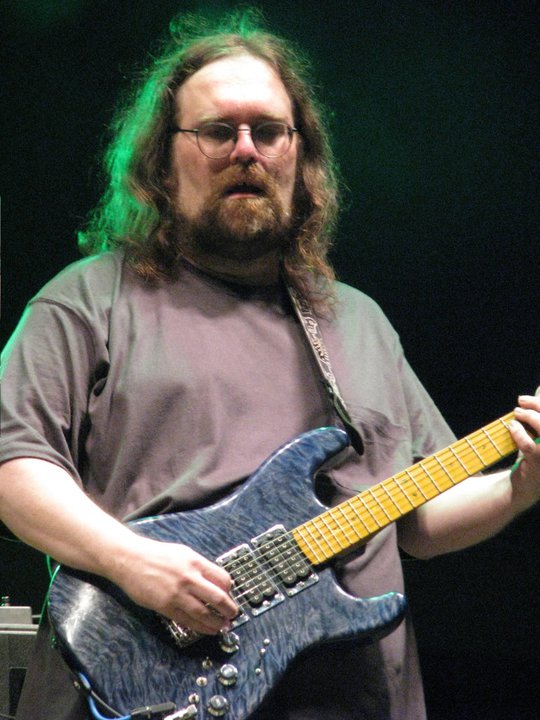 As the wheel of the year begins the slow downward turn into winter, it's time to think of the long nights and frosty stars. Where will we be when the snow starts to fall? On our Fly Through the Night tour, flying above the city lights of the East Coast, strung together like clusters of diamonds on the black planet below. Finding comfort in some of our usual haunts in DC and Virginia as well as touching down in some new venues in New England, we'll sing a little while for you, and then fly on. If you're in our fan club, tickets are already available; the general public can get tickets starting on August 5th. Visit our tour page for details.
Sometimes we visit your country
Wondering where we'll be carried away in March of 2012? To that great city of blended cultures and sidewalk cafes, clean canals and bicycles, Van Gogh and anything goes, the Venice of the North. It's Amsterdam, and we're thrilled to be playing for All Good and Vision International's 6th Jam in the Dam. Come see the silent seeds all burst into bloom and decay. Wait - don't visit our tour page for this one - go straight to the Jam in the Dam site, and check it out!
--


DATE
VENUE
CITY
DSO TICKETS
Hearts of Summer Tour
08/11

Santa Fe Brewing Company

Santa Fe, NM

TICKETS

08/12

Mishawaka Amphitheatre

Bellvue, CO

TICKETS

08/13

Mishawaka Amphitheatre

Bellvue, CO

TICKETS

08/14

State Bridge Lodge

Bond, CO

TICKETS

08/16

Quixotes *Terrapin Nation*

Denver, CO

TICKETS

08/18

Bear Tooth Theater

Anchorage, AK

TICKETS

08/19

49th St Brewing Company

Healy, AK

TICKETS

08/20

Blue Loon

Fairbanks, AK

TICKETS

09/10

Werk-Out Festival

Bellefontaine, OH

TICKETS

Last Rose of Summer Tour
09/22

House of Blues

San Diego, CA

TICKETS

09/23

El Rey Theatre

Los Angeles, CA

TICKETS

09/25

Majestic Ventura Theater

Ventura, CA

TICKETS

09/27

Yost Theater

Santa Ana, CA

TICKETS

09/29

River Theater

Guerneville, CA

TICKETS

10/01

Regency Ballroom

San Francisco, CA

TICKETS

10/02

Hardly Strictly Bluegrass Festival

San Francisco, CA

10/04

Montbleu Resort and Casino

Lake Tahoe, NV

10/06

The Depot

Salt Lake City, UT

TICKETS

10/07

TBA

TBA

10/08

Fillmore Auditorium

Denver, CO

10/09

Pikes Peak Center

Colorado Springs, CO

TICKETS

10/11

Cain's Ballroom

Tulsa, OK

TICKETS

10/13

House of Blues

Dallas, TX

10/14

Moody Theater

Austin, TX

10/15

House of Blues

Houston, TX

Fly Through The Night Fall Tour
11/17

Wilbur Theatre

Boston, MA

11/18

Calvin Theatre

Northampton, MA

11/19

State Theatre

Ithaca, NY

TICKETS

11/21

Harro East Ballroom

Rochester, NY

TICKETS

11/22

State Theater

New Brunswick, NJ

TICKETS

11/23

Penn's Peak

Jim Thorpe, PA

TICKETS

11/25

Best Buy Theater

New York, NY

11/26

Best Buy Theater

New York, NY

11/27

Bearsville Theater (Acoustic Show)

Woodstock, NY

11/29

State Theatre

State College, PA

TICKETS

11/30

Carnegie Music Hall

Pittsburgh, PA

TICKETS

12/01

Jefferson Theater

Charlottesville, VA

12/02

930 Club

Washington DC

TICKETS

12/03

930 Club

Washington DC

TICKETS

12/05

Capitol Center Chubb Theatre

Concord, NH

TICKETS

12/07

Lupos

Providence RI

12/08

Klein Auditorium

Bridgeport, CT

12/09

Palace Theatre

Albany, NY

12/10

State Theatre

Portland, ME

TICKETS

Jam in the Dam VI
03/14

Jam in the Dam VI

Amsterdam, NL

TICKETS

03/15

Jam in the Dam VI

Amsterdam, NL

TICKETS

03/16

Jam in the Dam VI

Amsterdam, NL

TICKETS