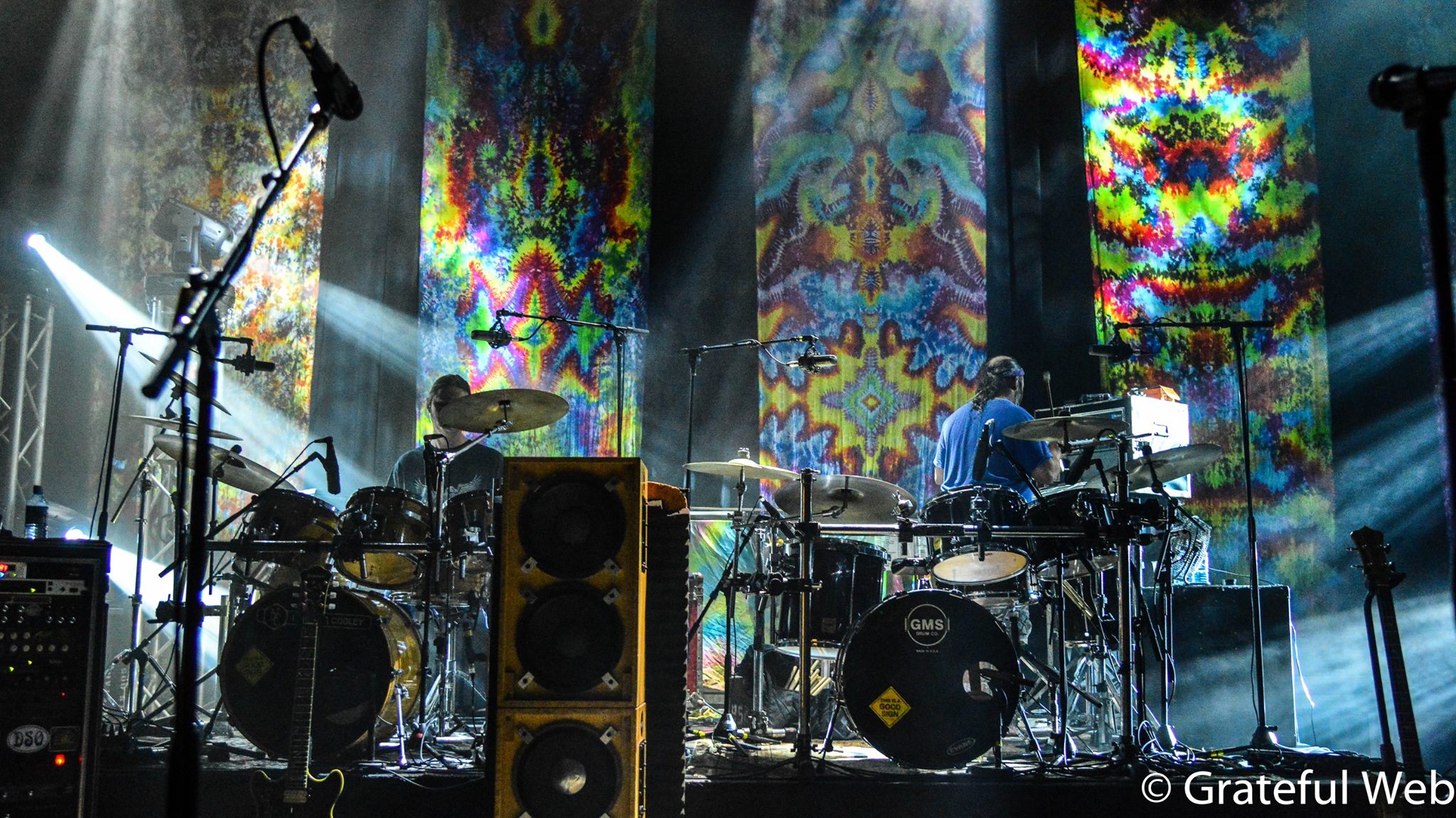 DSO sing entire shows from the Grateful Dead's 30 years of extensive touring as a launching pad, Dark Star Orchestra recreates the original song for song performance set list for an entirely new generation of, as well as old school, Deadheads. Dark Star Orchestra performs Grateful Dead classics in the same way that an orchestra interprets music of classical composers. The composer spirit is derived and channeled as the players capture the excitement and innovation of the original performances and compositions. Touring nationwide for nine years to the tune of nearly 1500 shows since forming, the band's determined commitment to "raising the Dead" has drawn national media attention.
Precision is king with DSO; the band adapts their stage positioning, vocal arrangements, specific musical equipment and instruments to fit the era of the show they are performing. Following each performance the band announces the date and venue of the original performance. Dark Star Orchestra could dip into any incarnation of the dead at any of their shows, allowing fans to experienceˇ shows that happened long before they were born.
GA / 21+ / $30.00
On Sale Jan 15!
Boulder Weekly Presents
Dark Star Orchestra
Friday, April 9 and Saturday April 10
doors 8:00pm, show 9:00pm
Tickets are on sale Jan 15 at The Boulder Theater Box Office. Call (303) 786-7030 for tickets by phone. Tickets are also available through our website @ www.bouldertheater.com. All tickets are subject to tax and service charge.
Promoted on slideshow
Off