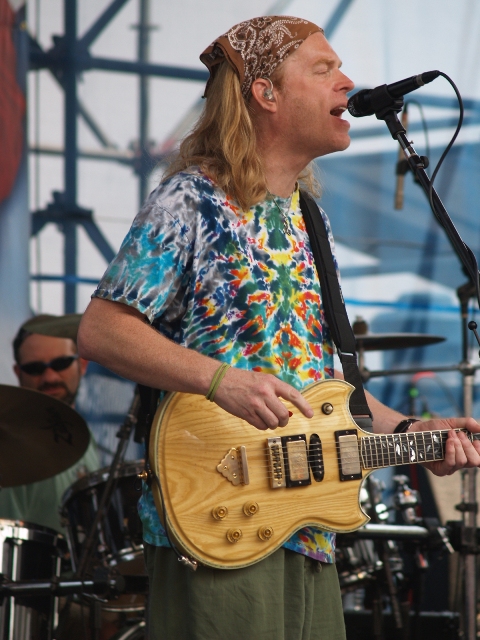 At the State Theater in Ithaca, NY on November 19, 2011, Dark Star Orchestra will perform its 2000th show since its debut just over 14 years earlier. At this show, DSO is celebrating this special milestone by offering one lucky winner an iPod loaded with over 2000 songs. Any DSO fan can enter this contest online here and the winner will be announced the night of the 2000th show.

Thank you for all your years of support to help us reach this tremendous milestone.
-
Fall Tour Starts 11/17
This Fall brings us back to the east Coast for a run to include our 2,000th show and beyond. Kicking off in Boston we get things started at the Wilbur Theater and the Calvin Theatre in Northampton, MA before dropping in to The State Theatre in Ithaca for our 2,000th show. Check out below for a contest to win an ipod loaded with 2,000 songs. From Ithaca we head on to Rochester, NY New Brunswick, NJ and Jim Thorpe, PA leading into Thanksgiving. Then we head to NYC for Thanksgiving Weekend to celebrate the legacy of the Grateful Dead at Madison Square Garden by recreating MSG shows on Friday and Saturday. From there it's back into PA for shows in State College and Munhall before dipping below the Mason-Dixon line for a show in Charlottesville, VA and a weekend run at the 930 Club in Washington, DC. To close out the tour we swing north again with shows in Concord, NH, Providence, RI, Albany, NY and Portland, ME.

Check out complete tour info HERE and Come fly with us on our Fly Through the Night Fall Tour!
-
Cosmic New Year's Run

Not long after dancing off the turkey in NYC we will welcome in 2012 with a 4 night east coast NYE run. Stops include Baltimore on 12/28, Philadelphia on 12/29 (recreating a 3 set show including acoustic and electric sets) and 2 nights in Montclair, NJ. On the 30th we will play a special 3 set show that will kick off with an acoustic set. Then, on NYE we will bid good night to 2011 with a GD decade retrospective, recreating a classic set from the 60's, 70's and 80's.

Tickets to the 28th and 29th are available now via DSOtix.

Tickets for the 30th are available HERE and NYE tickets are available HERE

We have secured a special hotel deal for those of you joining us for NYE Weekend. For $129 per night you can stay at the Courtyard by Marriott in West Orange, NJ. To get the special deal call 973-669-4725 and mention the Dark Star New Years Eve block.

Visit our TOUR DATES PAGE for a full listing of our upcoming shows.
-
TOUR DATES
DATE
VENUE
CITY

DSO TICKETS

Fly Through The Night Fall Tour

11/17
Wilbur Theatre
Boston, MA
11/18
Calvin Theatre
Northampton, MA
11/19
State Theatre
Ithaca, NY

TICKETS

11/21
Harro East Ballroom
Rochester, NY

TICKETS

11/22
State Theater
New Brunswick, NJ
11/23
Penn's Peak
Jim Thorpe, PA

TICKETS

11/25
Best Buy Theater
New York, NY
11/26
Best Buy Theater
New York, NY
11/27
Bearsville Theater (Acoustic Show)
Woodstock, NY

TICKETS

11/29
State Theatre
State College, PA
11/30
Carnegie Music Hall
Pittsburgh, PA

TICKETS

12/01
Jefferson Theater
Charlottesville, VA

TICKETS

12/02
930 Club
Washington DC

TICKETS

12/03
930 Club
Washington DC
12/05
Capitol Center Chubb Theatre
Concord, NH

TICKETS

12/07
Lupo's
Providence RI
12/08
Klein Auditorium
Bridgeport, CT

TICKETS

12/09
Palace Theatre
Albany, NY

TICKETS

12/10
State Theatre
Portland, ME

TICKETS

Cosmic New Year's Run

12/28
Rams Head Live!
Baltimore, MD

TICKETS

12/29
Electric Factory
Philadelphia, PA

TICKETS

12/30
Wellmont Theatre
Montclair, NJ
12/31
Wellmont Theatre
Montclair, NJ

Just Announced - Southbound Winter Tour 2012

02/01
First Avenue
Minneapolis, MN
02/02
Barrymore Theatre
Madison, WI
02/03
Pabst Theater
Milwaukee, WI

TICKETS

02/04
The Vic Theater
Chicago, IL

TICKETS

02/09
Majestic Theater
Detroit, MI
02/10
Egyptian Room @ Old National Centre
Indianapolis, IN

TICKETS

02/11
The Pageant
St. Louis, MO

TICKETS

02/16
House of Blues
Cleveland, OH

TICKETS

02/17
Newport Music Hall
Columbus, OH

TICKETS

02/18
Bogart's
Cincinnati, OH
02/19
The Valarium
Knoxville, TN

TICKETS

02/20
The Cannery
Nashville, TN
02/22
Orange Peel
Asheville, NC

TICKETS

02/23
Ziggy's
Winston Salem, NC

TICKETS

02/24
The Fillmore
Charlotte, NC

TICKETS

02/25
Variety Playhouse
Atlanta, GA

TICKETS

02/29
Ponte Vedra Concert Hall
Ponte Vedra Beach, FL

TICKETS

03/01
Plaza Theatre
Orlando, FL

TICKETS

03/02
Jannus Live
St. Petersburg, FL

TICKETS

03/03
Revolution
Fort Lauderdale, FL

Jam in the Dam VI

03/14
Jam in the Dam VI
Amsterdam, NL

TICKETS

03/15
Jam in the Dam VI
Amsterdam, NL

TICKETS

03/16
Jam in the Dam VI
Amsterdam, NL

TICKETS