Dark Star Orchestra to have Thanksgiving at Penn's Peak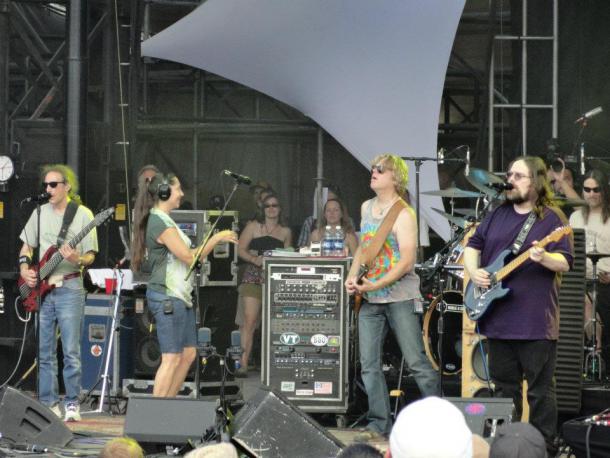 As the last leaves fall on the East Coast, Dark Star Orchestra brings Fall Tour East 2012 through some familiar haunts as well as some new halls, putting Toronto, New York and DC all on the same street. The run starts with Dark Star Orchestra's first ever show on Canadian soil, a Thursday night romp at the Danforth Music Hall in Toronto.
From there, DSO's six guys and a girl keep playing on into December, including the traditional Thanksgiving Eve in Jim Thorpe, PA at Penn's Peak that leads into the holiday season celebration of two weekend nights at the Best Buy in the Big Apple, another December weekend at the 9:30 in Washington, DC (where Sen. Al Franken introduced the band last year), before ending in Lowell, MA. You can get all the dates with ticket info here.